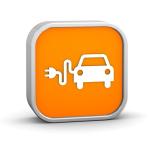 Calif. Uses Customized Stickers for Carpool Lane Access California allows consumers who have a plug-in electric car to get customized stickers that allow single-occupant cars to use the carpool lane on the highway. Since using the carpool lane can cut significant time off from commutes, Californians have been taking the opportunity to get access even without multiple riders. However, the roll stickers are quickly running out. The limit for single-driver electric car users with a back-up engine obtaining the stickers is 40,000. According to Silicon Valley Mercury News, 70 percent of these available stickers have now been claimed. However, an unlimited number of stickers remain for completely zero-emission vehicles, according to Green Car Reports.
The Custom Stickers Printing Project Has Been Successful The custom stickers printing initiative has been very popular with commuters. Experts project the stickers for certain types of cars will be completely gone by this summer. Green stickers are given to cars that are partially electric, while fully electric zero-emission vehicles receive a white sticker. So far, nearly 40,000 of the white stickers have been issued, but there is no cap for these. Since the program was recently extended until 2019, electric car-drivers can look forward to several more years of commuting in the fast lane.
Request your FREE instant quote today.