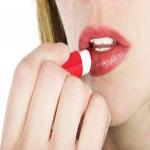 While lips can become chapped and dry in any season, the cold winds of winter make people reach for lip balm fairly often. As a consumer goods producer, you can make winter into a top sales season if your
lip balm labels
are well-designed and compelling. Customers will be looking for products that keep their lips from suffering the ill effects of the cold, but there's no guarantee they'll automatically pick your brand. This is why custom lip balm label printing is a vital marketing and sales approach.
What Makes a Good Lip Balm Label?
The following elements add up to a lip balm label that will attract and keep customer attention all winter long:
High-quality branded imagery: Lip balm tubes are very small. This means you need high-resolution printing to get your brand's distinctive colors, fonts and picture motifs onto the labels.
Durable materials: Lip balm rides along with people, stuffed into a pocket or carried in a purse. If your label is made of tough materials, it will still look great weeks or months later, acting as a subtle piece of advertisement for your brand.
Directions, warnings, ingredients: Making space for all the required ingredient disclosures and usage directions on small lip balm labels is a challenge - unless you opt for an extended label, featuring a fold-out panel to hold the extra info.
Is It Too Late?
It's already cold outside, with winter well underway and spring set to begin in a few months. That doesn't mean it's too late for custom label printing, though. Lightning Labels uses all-digital processes and works from domestic facilities rather than outsourcing. This means your order can ship out in a few days, rather than weeks or months.
After winning this winter with great-looking lip balm, Lightning Labels will become the clear choice to provide all your brand's beauty product labels as the seasons change.
Request your FREE instant quote today.