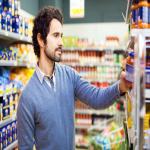 The "clean label" trend has been a defining factor in marketing over the past few years, especially when dealing with packaged food or nutritional supplements. Customers are interested in healthy eating and clean living, and they're searching for products that can help them live up to their goals.
For food manufacturers or supplement producers, it's natural to want to join the clean label movement. After all, promoting the nutritional value of food, drinks or supplements makes for a compelling sales pitch. However, you can't get involved in this type of labeling without some serious planning. Health claims on food labels, supplement labels and nutraceutical labels are enforced by regulators, making it essential that you stick to approved wording and descriptors.
For brands that crack the code of health product custom labels, combining compelling design with perfect compliance, there is a major opportunity to make an impact with health-conscious consumers.
What Do Health Product Consumers Want?
Interest in clean labels is too big a trend to be oversimplified. From year to year, the concepts shoppers care most about tend to change and evolve. This means brands can't rest on their health label laurels. A design that may have been perfectly on-trend just a few years ago may already seem out of step with the times.
As Food Navigator reported, 2020 was an especially consequential year for healthy eating and clean label products in general. Dealing with abrupt lifestyle changes brought on by the COVID-19 pandemic, consumers took more time to slow down and reevaluate the products they were consuming.
Since the lockdowns of 2020, consumers have become more conscious of the supply chains that produce the food and other items they buy. Food Navigator noted that shoppers are interested in items that have been produced from ethical and sustainable sources. Health labels can reflect this fact, potentially using QR codes to provide up-to-date information.
But what about the health value of the items themselves? This, too, has evolved. A global health crisis is a critical time for people to think about whether the products they eat and drink are contributing to their overall well-being. Food Navigator suggested there will be increased demand for "functional" foods and beverages, ones that contain key vitamins and nutrients.
When it comes to functional food labeling, businesses must tread carefully. Producers too eager to promote the health value of their items may end up unwittingly making claims that don't meet Food and Drug Administration (FDA) standards.
How Do You Keep Health Product Labels Compliant?
There are a few essential elements of all packaged food and beverage labels, as well as related rules for supplement and nutraceutical labels. All of these products are regulated by the FDA, which can take action to stop any companies from operating outside of its public health rules. To avoid having your brand's products pulled from store shelves, complying with FDA regulations should be the first priority for health product label design.
The basic information on all labels must include facts such as the type and quantity of product in a package, as well as an ingredient list. Food and beverages also need to have a nutrition facts label. The design of the nutrition facts label was recently revised, with daily value nutrient amounts, recommended calorie intake and more changed to match an updated understanding of a healthy diet and encourage healthy food choice. Visually, though, nutrition labels remain relatively similar to their classic form.
The relatively complex part of designing health product labels comes from the claims these labels make. When describing your items' potential impact on customers' health, you must stay within guidelines around what you're promising and how those promises are phrased.
The FDA breaks down supplement and food label claims into three categories:
Health claims: If you state that your food or supplement will reduce the likelihood of suffering from a disease, that's a health claim. The FDA breaks these down into three categories. Nutrition Labeling and Education Act (NELA) authorized health claims are based on "significant scientific agreement" that an ingredient has an impact. A health claim based on an authoritative statement is one tied to the findings of government scientific bodies. A qualified health claim is for emerging evidence based on new research, and must come with clarifying language.
Nutrient content claims: These claims are based on the amount of a substance in your food product. "Lite," "no trans fat," "low sodium," "no added sugar" and "high in protein" all fall under this umbrella. Words such as "healthy level of" or "high in" are tied to specific percentage values, meaning your brand must perform careful research before putting such language on food labels.
Structure/function claims: These nutrition label promises are more general in nature, stating that certain nutrients are healthy, or that deficiencies are harmful. Though these claims don't require preapproval from the FDA, they are regulated and must be found to be true. Furthermore, claims on dietary supplements that are not registered by the FDA as drugs need to have disclaimers that the items aren't approved to cure, treat or prevent diseases.
The main takeaway from the FDA rules is that even seemingly innocuous statements are watched and monitored for their accuracy, and your brand must therefore evaluate its wording carefully.
What Design Elements Enhance Health Product Labels?
Once your brand has ensured label compliance, it's time for the fun part — designing compelling customized health product labels that will attract customers. This means working with elements such as imagery, font and color scheme to make sure your brand stands out on store shelves.
Customer preferences should shape your decision-making when it's time to design products for packaged food, beverages or supplements. If your consumers are interested in items with a rustic or raw feeling, it can pay to use paper label materials that are rough to the touch, alongside a limited color palette. For a more sleek, modern health food look, you can employ a matte finish or shining polymer material.
You can also create an overall green look and feel to appeal to conscious consumers. Eco-friendly label materials can deliver value here. Using a material made with 100% post-consumer content, or one made without trees, shows consumers your brand is serious about responsible supply chain practices — just don't forget to mention these facts on the label.
How Do You Print Ideal Health Product Labels?
The best health product labels will come from a custom label printing partner that has the technology and experience to realize your vision. This is why Lightning Labels is an ideal choice for forward-thinking brands in the food industry or the supplement space. With a wide range of label materials, a fast, all-digital printing process and top-notch customer service, Lighting Labels has spent two decades helping companies label food, beverages and supplements of all kinds.
Request an instant online quote now.