Design Lip Balm Labels to Sell Your Products
[caption id="attachment_8180" align="alignleft" width="258"]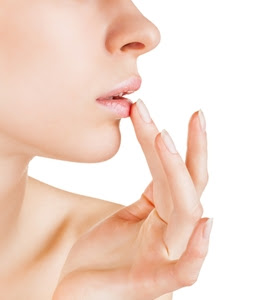 Design lip balm labels to help sell more lip balm when consumers need it most.[/caption]
Make a miniature advertisement for your brand and products when you design lip balm labels.
During the winter, lip balms undergo heavy use. Cold weather causes chapped lips, so people are going to be using these items more frequently.
Since lip balms will frequently emerge from pockets to soothe chapped lips, these little items will be highly visible for the next few months. It's a good idea to create custom lip balm labels that act as an advertisement for your company.
Because of their small size, lip balms are perfect to use in free giveaways that will expand your brand presence.
3 Lip Balm Label Design Tips to Boost Brand Visibility
Here are three lip balm label design tips that will help you make the most of the popularity of your product:
1. Use Soothing Colors on Custom Labels for Lip Balm
When making custom labels for lip balm, different colors create unique psychological effects. A study from Emerald Insight found that 62 to 90 percent of a purchasing decision is based on color. While it would be untrue to say that everyone has the same response when they see certain colors, there is some truth to purported relationships between color and emotion. For instance, green is often associated with peace and health, while red is bold and exciting. Yellow portrays warmth and optimism. In addition, using a neutral color like green is likely to appeal to both men and women.
2. Make the Most of Lip Balm Label Space
You have very little room on your lip balm label, so use it wisely. Make sure the brand name is clearly visible and stands out from the background. Cramming too much information onto a small space can make your label look cluttered and unattractive, not to mention unmemorable. For an extra touch, an extended content label can allow you to fit additional information by having a layer that peels off. Provide information about your brand's website on your labels so interested users can find additional information.
3. Use Durable Lip Balm Label Materials
An impeccably designed lip balm label will be worthless if all of your branding information rubs off. Since lip balms are handled frequently, their labels need to be sturdy. Lightning Labels offers water- and oil-resistant materials for lip balm packaging that will help to prevent your labels from fading. To make labels even more resistant to daily lip balm use, you can add a glossy laminate on top. Labeling solutions from Lightning Labels ensure your labels reflect the quality of your brand and products.
Request your FREE instant quote today.