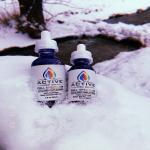 With so much confusion, misinformation and questionable quality issues in the CBD industry, Discover CBD set out in 2015 to help consumers discover valuable, accurate and needed information about CBD's potential benefits, potential side effects and what to examine in the search for the best CBD product(s).
Dedicated to top quality, the company manufactures CBD oil capsules, tinctures, topicals, pure oil and pet products. For those not wanting, or sensitive to, THC ingredients, the company offers THC-free options.
Discover CBD Chief Operating Officer Melinda Bloch points out, "We do test results for each batch. There's a lot of confusion as to whether products contain THC. Some people can't have it. I think it can be difficult for consumers to figure it out. Our job is to help them."
Education extends to the CBD industry in general. Notes Melinda, "We started in 2015 as an online company based in Colorado Springs, Colorado. We now have five Colorado stores and franchises across the US. People are noticing our brand and know they can trust us. What they order now versus six months later is consistent. Care is taken to educate consumers about purchasing in general. We've placed major focus on what CBD is, its interactions in the body and different ways to use it. People can make better and more-informed decisions for themselves and determine whether or not a particular CBD product is the best choice for them."
That education extends to pets as well. Recently, Melinda wrote a blogpost, which states in part: "Meet your Testers: Snicker and Hobbes…These two cats couldn't be more different! Check out how they enjoyed the Urbal Activ Cat Treats and learn if CBD could be an option for your furry friend…"
Another recent blogpost addressed the new acronym in town, CBG. Notes Melinda, "Cannabigerol or CBG is a minor cannabinoid that was discovered along with CBD and THC in the 1960s…As more money goes into researching cannabinoids, more people have started studying CBG and are seeing promising results of the medical benefits of CBG."
Discover CBD also prioritizes community participation and education, hosting free classes in such communities as Colorado Springs, Denver and Aurora. Audiences include seniors and caregivers.
Melinda adds that the company does its manufacturing in an ISO7 Cleanroom as part of its commitment always to "go above and beyond. We strive to set the standard, and hope that more regulations come through the pipeline to address quality control and to further help consumers. There should be a baseline level to tell who's living up to standards and who's not."
Relationship with Lightning Labels, the CBD brand partner and digital printing specialist
Melinda points out that Lightning Labels came on the scene following numerous quality problems with another printer. "We did a lot of searching and wanted to support another Colorado company. Now all our labels are printed through them. We've had no major issues, and on the normal minor items that arise, rep John Ament has taken care of them then and there. Our labels are very informative and convey confidence to consumers about what they're purchasing. They're an admirable reflection of the quality our company stands for."
Request your FREE instant quote today.