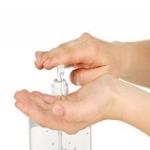 In times of global or national crisis, companies can find direct ways to pitch in and make a difference. Sometimes this means changing a business's whole operational strategy to deliver aid.
The novel coronavirus pandemic has brought out this spirit in organizations large and small, around the world. Given the importance of hand sanitization in fighting the virus, companies that make chemical sanitizers have experienced demand on an unprecedented scale, which has cut into worldwide stocks. This is where distillers have stepped in to make up the deficit.
What Does It Take for a Distiller to Switch to Sanitizer Production?
Parade magazine reported that distillers are following the Centers for Disease Control and Prevention recommendation that people use alcohol-based sanitizers with at least 60% alcohol content when they cannot wash with soap and water. Companies such as Lexington Brewing & Distilling company have taken to the task quickly, converting their stockpile of spirits into free hand sanitizer with 80% alcohol by volume. The company adds hydrogen peroxide, aloe vera gel and natural scents to the new mixture, delivering the finished product to Lexington, Kentucky, city hall. The first batch included 200 bottles of sanitizer.
The Distilled Spirits Council of the United States produced a list of distilleries that have committed to producing hand sanitizer during the crisis. With the number of companies totaling almost 600 throughout the country, it's clear that businesses have heeded the call and found ways to make their communities safer under the ever-present threat of spreading infection.
How Can Companies Get Labels for Charitable Projects?
When changing gears quickly to produce new items, companies need to find a way to clearly label the ingredients of their new offerings. This is a very quick and demanding process, since the custom product labels have to be designed from scratch. A partner like Lightning Labels can carry your business through such a pivot quickly and effectively, using all-digital printing processes to produce the new bottle labels for products such as hand sanitizer labels in times that would be impossible with traditional flexographic presses.
When you need to quickly proof and produce new custom labels for emergency products, the Lightning Labels process can give you the rapid turnaround times you're looking for. With digital PDF proofing, you don't even have to wait for physical copies to arrive in the mail before modifying or signing off on a new design.
Putting ingredients labels on newly produced hand sanitizer labels is one way for distilleries to inspire confidence in their new offerings as they give them away to communities and charitable organizations in need.
Request your FREE instant quote today.