DIY Wedding Labels Make Your Day Truly Unique
[caption id="attachment_8293" align="alignleft" width="300"]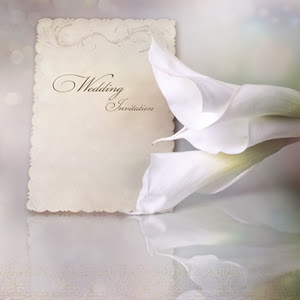 DIY wedding labels can make your big day more unique.[/caption]
For individualists, DIY wedding labels are the best way to put a personal flourish on the big day. Whether you are trying to save some money or simply enjoy having creative control over planning the event, printing personalized labels can have a great effect on the overall look of the gathering. With wedding labels, you can create a beautiful, cohesive look that is also cost-effective. These labels can be used for a variety of different purposes, from decorations to letters. For instance, many couples like to use personalized wedding champagne labels to dress up the bubbly and make it their own. DIY wedding labels can also be used on place mats and party favors. No matter how you choose to employ DIY stickers, they make your day more special.
Personalize Your Beverage Selection with DIY Labels for Wedding Drinks
Open bar or no, DIY labels for wedding drinks make imbibing more fun for everyone. To make the beverages uniform, add a personalized label to beer, wine and even water bottles. Alcoholic beverages often have interesting labels, but they probably won't fit in with the greater color or design scheme of your event. Make them blend in attractively by adorning them with a label of your choosing. Water bottles are another smart item to provide. People tend to get thirsty at weddings because of all of the dancing. Make sure your guests are comfortable. Outfitting your bottles with event-specific labels makes them a nice keepsake for guests as well. Providing some labeled soft drinks can be a nice touch as well.
Find Creative Uses for DIY Wedding Stickers
Use DIY wedding stickers to communicate with wedding guests. Another fun, creative and  inexpensive idea to implement in weddings is to bring in social media. Use your stickers to inform friends and family of a hashtag they can use when posting pictures on Twitter, Instagram or Facebook. Integrating social media is a fun and free way to engage with guests, but first you need a good way to tell them about your plan. Personalize weddings with custom labels by putting stickers on mailings, such as save the dates and other letters. Include a hashtag you've picked out so that your guests can start buzzing about their excitement in the days leading up to the big event. After it's all over, you can compile photos added by guests into an album and make it accessible to everyone online.
Request your FREE instant quote today.