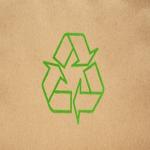 Customers Increasing Demand for Responsibility Consumer awareness has reached new heights, and it is influencing the way many organizations are choosing to package, label and market their products. Companies are realizing that people are becoming increasingly conscious of their health and diet. Running in tandem with this is the rise of customers choosing to purchase from businesses that demonstrate environmental and social responsibility. It is not just their own safety and well-being they care about; they also want assurance that the items they use, foods they eat and goods they buy are not sourced or produced in a way that causes any damage to the planet or suffering to workers and animals.
Of course, this is a positive shift taking place throughout the consumer market. It provides businesses with opportunities to appeal to audiences by clearly communicating their values. In an ideal world, this eco-friendly trend would make it so that only the organizations that genuinely care about ensuring their entire supply chain adheres to safe, humane practices would be rewarded through increased revenue. And some are. However, there is also an abundance of companies that are manipulating shoppers by strategically marketing their products to appeal to health-conscious customers, even when they are unsure of whether or not every ingredient and process used in production of the item was sustainably sourced.
The rising demand among consumers and regulators for brands to increase labeling transparency, particularly in the food industry, has only fueled the rate of corporations implementing eco-friendly marketing tactics. That, and they know it is an opportunity to drive revenue. As Food Dive pointed out, taking a sustainable approach actually helps increase profits. Because the United States Food and Drug Administration has flexible policies for product packaging, companies are able to print certain buzzwords, such as "organic" and "natural," on labels, even when the customer will assume it means something entirely different.
Sustainable Packaging Solutions This isn't just frustrating for consumers, who make choices based on misguided information. It is also aggravating for other brands in the market, not just because dishonest companies can cut into their profits, but because they truly care about sustainability.
Fortunately, there is a way for organizations to enhance the effectiveness of their green marketing initiatives and stand apart from competitors: by using eco-friendly packaging and labeling. This strategy demonstrates a deep level of environmental responsibility because it uses a multi-layer approach. It is not just the product itself that the business is making sure is sustainably sourced, but the materials used to protect and deliver it as well.
According to a Transparency Market Research report, the global sustainable packaging market is expected to grow as an increasing number of people become interested in purchasing products that are environmentally friendly. And this is a strategy that is being adopted by organizations of all industries and sizes, from small, private firms to large manufacturers and enterprises.
Benefits Include:
Gives businesses a competitive advantage
Reduces carbon footprint
Lowers costs
Delivers high return on investment
According to the source, the biggest opportunities of this market are "in reducing the operational cost of recycling and collecting the packaging" and "increas[ing] the product categories in different application segments especially in consumer packaging segment."
Types of Eco-friendly Labels To further enhance the eco-friendliness of their products, companies should consider the type of material used for the labels as well. Whereas numerous organizations are primarily concerned with the verbiage and placement of ingredients and other product details, not nearly as many are taking advantage of the opportunity to appeal to target audiences by making the label itself eco-friendly.
Vellum: These "green" labels are made from post-consumer waste materials that are 100 percent recycled
Kraft: These give products an earthy appeal and are also resourced from recycled items.
By using materials and adhesives that are recycled and sustainably sourced, companies can elevate the appeal their products have to shoppers. Business owners shouldn't restrict their green marketing initiatives to the fine print of a label because, while these details certainly matter, in a market that is growing increasingly competitive, organizations need to go above and beyond to grasp the attention of consumers. Eco-friendly packaging and labeling can give them just that.
Request your FREE instant quote today.