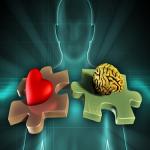 What Is Emotional Marketing?
Digital technologies are changing the game of marketing. With more tools and processes available than ever before, sellers are able to capitalize on a vast array of strategies and solutions for customizing packaging and labeling materials. But when it comes to appealing to their target audiences, few tactics have proved more effective than tapping into their emotions.
Emotional marketing has been used by some of the biggest and most successful brands across the globe for many years. And with good reason: Consumers tend to base their brand decisions on their emotions, not logical information. According to Buffer, research has shown that marketing campaigns that use emotional content tend to outperform those that use rational content by about double. Part of the reason it is so effective is that it can help build brand awareness and exposure. For example, psychologists have learned that when something makes a person happy, that individual is more likely to want to share it - hence why cute videos of animals tend to go viral often.
The source also referenced a wheel of emotions that can help explain how certain feelings can tap into others. For example, admiration is often associated with trust. Therefore, if you put a positive message on your product label, it could lead to shoppers viewing your brand as being more trustworthy. Put simply, emotion influences motivation, which drives action.
Creating an Emotional Connection
Custom labels serve many different purposes and are an invaluable tool for marketers to use to their advantage - allowing them to differentiate their products from others on the shelves, deliver a meaningful message, demonstrate brand identity and create a lasting impression. And they are also a great way to establish an emotional connection.
For example, right now many consumers are excited about it being football season. By changing product labels to include the logo of the local sports teams, you will not only fuel loyalty but also facilitate a sense of comradery. Suddenly, it becomes less about the product and more about showing support for the team and associating with a business that shares the same values.
The effectiveness and benefits of using custom labels to appeal to people's emotions aren't just something businesses can leverage, either. Emotion is something that can - and should - be used for personal situations as well. Let's say you have an event coming up that you plan to need decorations and/or party favors for. Designing and printing personalized labels for it is a great idea. Adding the date of the event or matching it to the theme of the celebration can immediately transform otherwise boring souvenirs into sentimental mementos that are more meaningful and personal. Whether it is a wedding, anniversary, graduation or some other important event, custom labels can be used to tap into the emotions of guests and make it so the products can be kept and used as reminders of the special occasion.
Another demonstration of the power personalized labels can have in creating an emotional experience occurs when they are used to make an important announcement. For example, earlier this month, the Today Show shared a video that was going viral in which a son revealed to his mother that she was about to be a grandmother by handing her a bottle of wine she was cooking. On the wine label was a picture of the sonogram. This has also become a popular approach brides employ to ask their family and friends to be in their bridal party.
Labels can play a useful and important role in life's milestones and important moments. However, the key is figuring out which emotion you are trying to evoke.
Tips for Designing Labels
Before creating the custom label, you must first determine what kind of effect or emotional response you want the label to have. For example, should it make the person feel excited? Sentimental? Understanding this is the first step in establishing what design elements should be used. Then, in order to ensure the final product meets your expectations, you need to choose the right digital label printing company to work with.
Request your FREE instant quote today.