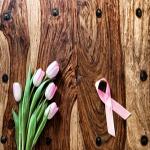 In October and Beyond, Custom Labels and Stickers Promote Good Causes
Philanthropy and supporting charity are year-round endeavors, but some months of the calendar are set aside for certain areas of focus. October is Breast Cancer Awareness Month, among other health-related causes. If you plan to run a fundraising effort, now is the time to think about setting up charitable event stickers and labels. Depending on your own background, there are many different products you can use to spread this charitable effort. Manufacturers and retailers can customize the labels of products while nonprofits can hand out bumper stickers that will last long after the month has ended, keeping awareness high.
Visibility on the Rise
You've no doubt seen some of the larger and more expensive awareness-raising promotions relating to breast cancer treatment. When sports leagues are inundated by pink ribbons and equipment in October, that's a huge campaign that millions will see.
When it comes to promoting awareness and fundraising in your own community, you can harness similar imagery and apply it to custom stickers. If you're raising money, you can pass out "I donated" stickers to everyone who gives. Alternately, if your goal is to spread a message - such as encouraging more women to schedule breast cancer screenings - free stickers can get the word out.
Tying a product or whole brand in with charitable and health awareness events is a great way to use visibility for a good cause, and it can create positive associations for the company. If you make or distribute merchandise, you can use custom charitable event labels on your goods, highlighting causes during their designated months and encouraging buyers to get involved.
Health Campaigns Are Better With Stickers
Safeguarding the health of a community is one of the most important efforts you can become involved in. Whether this takes the form of raising money for research into cures or increasing public awareness of the need for preemptive testing, any campaign can become more visually vibrant with the help of stickers and labels.
Lightning Labels can be a partner for these efforts, producing tough and visually bold custom bumper stickers, specialized product labels and more. October's multiple public health campaigns can benefit from these items, and with quick turnaround times and a cost-effective all-digital process, you can get the materials you need with time to spare. Other months will bring new causes into the spotlight, and Lightning Labels can remain a valuable partner, helping you promote awareness of and raise funds for those efforts, too.
Request your FREE instant quote today.