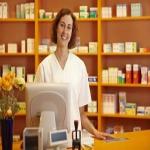 When it comes to product labeling, constantly changing rules and regulations add to the amount of information you need to include on packaging. Running out of space is a problem. The solution for that issue is
extended content labels
or ECLs, which can multiply the text area you have available without sacrificing shelf appeal.
What Kind Of Content Do You Need To Add?
If you're in the food business, FDA nutritional information represents a large block of required facts and figures that consumers want to know before purchasing your product. In addition to regulatory material, there are items such as ingredients lists, directions for preparation, recipe suggestions and company background.
Other products - wine, beer and other alcoholic beverages; soaps and candles; vape, CBD and cannabis products; and a wide range of other merchandise - have their own needs. Some of these may be dictated by regulatory requirements, others could be related to the unique features of a specific product, such as warning labels, hazardous materials lists or safe use suggestions.
Beyond that, you may also plan to add promotional slogans or cross-merchandising information, instant savings coupons, messages in other languages or even QR codes that connect the buyer to websites and videos.
You can easily address all of these types of content using ECLs that give you an extended area in which to integrate text as well as graphics and design elements.
What Options Do Extended Content Labels Offer?
The two most common ECL varieties are wrap-around style and extended content coupon or hinge style. Wrap-arounds, the most popular type, are usually a rectangle - oversized on one side - that wraps around the product container 1.5 to 2 times. The shopper can remove the label to read the content underneath. The hinge style is similar, using a repositionable adhesive for easy peeling, but the top label is not meant to be torn off or detached. This style is ideal when you want company branding on the top and more lengthy regulatory information underneath. In both cases, you can add a small arrow or call-out on the front, inviting shoppers to peel back the label to learn more.
You also have a choice of label stock materials, including white BOPP polypropylene (the most popular), clear BOPP and chrome BOPP, to lend a distinctive, attention-getting look to your product container.
If you're getting your product ready for market, consult a supplier like Lightning Labels, which has experience with the kind of product label printing that delivers results in a competitive environment.
Request your FREE instant quote today.