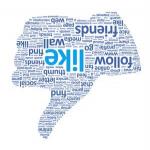 Change is in the wind at Facebook, with the company facing a wave of bad press following the Cambridge Analytica scandal. The social media giant has long acted as a data gateway, connecting advertisers with their target markets. That relationship is coming under scrutiny, however, and the way Facebook gathers and uses data is changing.
What's Changing?
Near the end of March, TechCrunch reported that Facebook is stopping its use of third-party data warehouses as part of the ad targeting algorithms it offers. The company is facing backlash from the way Cambridge Analytica misused data, as well as the impending General Data Protection Regulation, which will impose tighter rules on the way firms can use European Union residents' personal information.
Ceasing work with the large data providers doesn't mean Facebook will be lacking for information, as it still collects content from users, as do its advertising partners. As for practical effects of the change, SmartBrief reported that marketers will lose access to some of the categories by which they can target Facebook users now. The source framed the change as necessary and potentially helpful, as with GDPR on the way and the veracity of third-party data in doubt, shifting ad tactics is a good idea.
How Can Advertisers Adapt?
Advertising on Facebook is only one possible avenue for reaching customers' eyes. Whether companies stop using this platform, cut back or stand firm, there's plenty of reasons for them to branch out and reach their audiences through other channels, both online and in person. The revelations about the insecurity of Facebook third-party data, as well as more general content from data warehouses, demonstrates the need to think beyond these tactics.
When your brand has a solid marketing strategy that doesn't rely on a single platform, events such as the Facebook data breach and subsequent changes won't hit your company hard.
Request your FREE instant quote today.