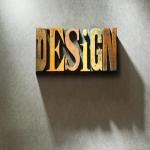 The possibilities available to small-business marketers and advertisers have expanded in recent years, aided by technological advances in digital printing. Variable labels are one such exciting option, enabling print runs where every single product is different. This lets companies personalize items, or embrace a strategy that puts distinctive pieces of artwork on each bottle, can or box that comes off the assembly line.
Variable Label Printing - A New Era of Product Packaging
Traditional flexographic printing, involving the use of plates, was relatively restrictive in terms of print run size, responsiveness to change and variability between items. High-quality digital processes have given marketers new options, and the most creative and design-minded among them are putting these options to use.
Variable data printing allows businesses to work with whatever materials they have. That could mean creating items customized with names or even images of customers. Corporate event giveaways may prove more impressive when every guest receives personalized items. Even large-scale personal gatherings such as weddings or family reunions could put customized labels to use.
Businesses that use variable label printing as part of their retail tactics may have great success putting a different image or quotation on every item. While most goods have one label design, brands using variable printing can produce dozens. Shoppers may be excited to find and collect many distinctive pieces of artwork, or be compelled to pick up a design that speaks to them personally.
Technology Enables Creativity
Small companies may find variable labeling helps them connect with local artists, making the most of their ability to put multiple images on their products. They can also dig deep into local symbols, color palates or relevant text. The possibilities are nearly limitless, representing a bold frontier for labeling. Working with an all-digital label provider such as Lightning Labels opens up access to this new type of creative production, alongside flexible order sizes and quick turnaround times.
Request your FREE instant quote today.