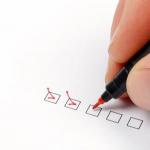 Biaxially-oriented polypropylene (BOPP) labels are some of the sturdiest and most versatile options around. When you select this material for your products' packaging, you can choose the exact look and feel that suits your brand's visual identity, creating items that customers will not hesitate to pick up on store shelves.
The following are five things to keep in mind when working with custom BOPP labels.
1. Choose whether to apply labels by machine or hand
If you're counting on fast production of a large amount of items, machine label application is the best way to keep the assembly line moving. If your brand works on a more artisanal scale, applying labels by hand allows you to get great-looking packaging without investing in machinery. You can take either option with BOPP labels, which are strong enough for machine application but may also be peeled off and applied by hand.
2. Select the right variety of BOPP
There are several distinct label materials under the BOPP umbrella. You can opt for a shiny chrome or gold version if your products should have a glamorous shine to their packaging. If you want to show off the contents of a bottle or jar, clear BOPP labels can give you the necessary transparency. White BOPP labels are a good option to print colorful brand imagery.
3. Consider special label shapes for smaller items
When a product's container is small, such as in the case of lip balm tubes, you can select a specialized version of the BOPP material. This lip balm label material has a stronger adhesive, which enables it to cling tightly, despite the smaller surface area it is covering.
4. Pick a suitable laminate for your labels
Once you've selected a material for your labels, there is still another choice to make. You have to choose whether the packaging will look and feel best with a high-gloss laminate, a matte finish, or an ultraviolet-resistant coating meant for outdoor use. Companies that use over-printing thermal transfer printers may also opt for a special thermal transfer gloss laminate.
5. Work with an ideal partner for your label needs
No matter your company's needs regarding BOPP labels, you should make sure you have the support of an experienced and helpful third party.
When you work with Lightning Labels, you have your choice of BOPP varieties, along with finishes and shapes. Due to Lightning Labels' all-digital production methods, you can opt for any quantity of custom labels at reasonable rates, all accompanied by responsive and knowledgeable services.
Request your FREE instant quote today.