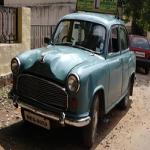 Car Sticker for Used Vehicles Provide MPG, Emission Information
The U.S. Department of Energy and the Environment Protection Agency recently created a car sticker for used vehicles that includes information pertaining to pollution emissions and mileage per gallon similarly to the stickers placed on new vehicles. Car owners can create custom window stickers for their vehicles using the agencies' Fuel Economy website.
"When we talked with people, they liked the redesigned mileage stickers for new cars from two years ago but they wanted that information for used-car sales, as those make up three times as many sales as new ones," Dennis Smith, national Clean Cities director for the Department of Energy, told Automotive News.
Car Window Stickers Expected to Gain In Popularity Smith explained that used-car dealerships have tried to create similar car window stickers in the past, but they weren't well-received by consumers. However, because the newly created stickers are backed by the DOE and the EAP, they're more legitimate and authoritative, which is expected to make them popular among used-car shoppers.
On the Fuel Economy website, car owners looking to sell input their vehicle information to create a downloadable and printable MPG sticker.
Request your FREE instant quote today.