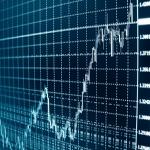 Custom Label Stickers Used To Denote Risk For Investors
Custom label stickers are a common sight on things like food and consumer electronics. But mutual funds? That looks to be the case after the Securities and Exchange Board of India (SEBI) has asked mutual fund companies to place color-coded labels on their offerings to help inform investors.
SEBI has set July 1 as the target date for color-coded labeling implementation, which will have mutual funds labeled according to the nature of their schemes and parameters. For instance, blue labels would indicate low risk, yellow for medium risk and brown for high-risk schemes.
Custom Sticker Labels To Begin Appearing By July In addition to disclosing risk through color-coded labels for products, SEBI has also stipulated the custom sticker labels should include a brief statement on the mutual fund's objective that would better inform investors.
"In order to address the issue of mis-selling, a committee was set up to examine the system of product labeling that would provide investors an easy understanding of the kind of product/scheme they are investing in and its suitability to them," SEBI said.
Request your FREE instant quote today.