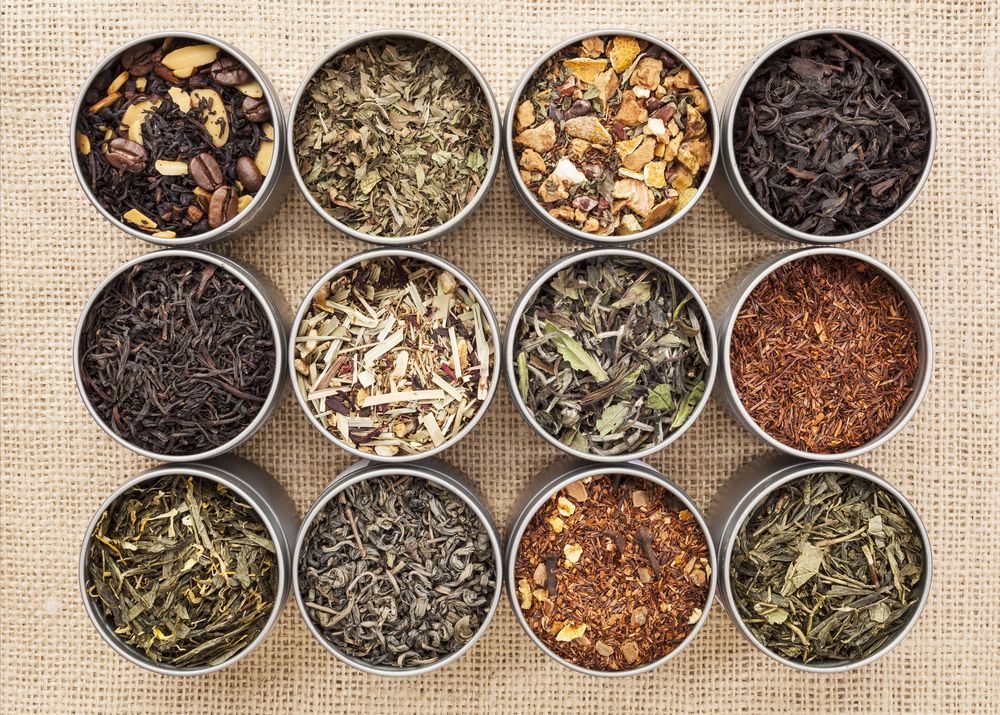 Tea is a versatile beverage. If you operate a business that produces tea, you know just how many ways there are to market it to your customers. You can sell tea bags in boxes or loose-leaf tea in canisters. Alternatively, you can brew iced tea and sell it in cans or bottles.
Whether you settle on one of these approaches or try all of them, you'll need to find an appealing way to label your products, ensuring customers pick your brand's teas over a competitor's offerings. A consistent labeling strategy that suits your chosen tea packaging type while expressing your fundamental identity is a must-have for any ambitious tea producer.
Find Tea Labels Your Customers Will Respond To
What do you want to say about your products? The answer to that question can guide you as you produce custom tea labels. Every brand has a unique selling point and a defined brand identity, and your tea product label is a place to put that personality front and center.
If your focus is on health and wellness, you may prefer a simple, clean label design that clearly states what types of ingredients are in your product. On the other hand, you may be more interested in coziness, tradition or the local ingredients that go into your tea. Any one of those concepts can become a theme for your labels and overall custom packaging.
Design firm P&W used its blog to show off a variety of looks for tea labels. These examples range from boxes meant to resemble old-fashioned wooden chests to colorful, minimal bottle labels. Your brand can fall anywhere on this spectrum, as long as your chosen visual style gives clients a clear, accurate impression of what kind of beverage they're buying.
You can even make more significant points about your brand's values with your labeling choices. For instance, custom tea labels made from recycled materials can reinforce your commitment to eco-friendly causes.
If you offer many flavors and varieties of tea, you can create a unified label campaign that combines a consistent logo with different color palettes or imagery for each product. It's important to strike a balance between consistency — to improve brand recognition — and creativity when working with multiple designs.
You can even enforce this kind of uniform look if your brand offers a wide variety of tea products. For example, if you sell bottled iced tea and tea bags with the same flavor, you can reuse the imagery, so customers who are fond of one version associate the other with the same taste.
Seasonal labeling is another option for tea manufacturers. If your company favors cozy flavors perfect for sipping by the fireplace, you can focus on winter or holiday imagery and artwork, at least for part of the year. On the other hand, your tea may be designed to be served cold and refreshing during the summer. In that case, a dash of sunny outdoor imagery can convince shoppers to give your products a try.
Choose Perfect Labels for Any Tea Container
Picking label sizes and shapes that perfectly match your brand's chosen container is an important part of the tea label design process. After all, a canister of loose-leaf tea calls for a different style of label than a bottle of iced tea or a tea box designed for tea bag storage.
The 99 Designs tea label inspiration gallery shows off just how many custom packaging types are out there, while also illustrating effective labeling for each. For instance, some brands choose to fully cover up metal canisters with artwork and brand imagery, whereas others let the shining label material show through, making it part of the design.
Bottles of iced tea are another case where you can choose the size and shape of your custom label depending on how much coverage you want. If you choose to show off the actual color of your iced tea, you can opt for a small die-cut custom bottle label or a tea product label printed on a transparent polymer. This option gives you less room for brand imagery and information, but may prove more eye-catching than a label covering up the tea itself.
In some cases, you may sell tea directly to customers in retail stores. In these cases, shoppers could walk out with a bag that gets filled with tea leaves on the spot. With customized stickers, you can add your branding to those bags.
Partner with a Top Custom Label Printing Company
The best way to access effective tea label manufacturing is to partner with a label printing expert. When you get your tea labels from product packaging professionals, you can choose labels die-cut into any shape and size imaginable, produced with the highest quality materials.
This is where Lightning Labels comes in. For over two decades, Lightning Labels has created custom labels for companies of all kinds, using all-digital label printing processes to offer quick turnaround times and flexible order sizes. Lightning Labels prints labels on a wide variety of label material options, including eco-friendly substrates and tough waterproof options perfect for cold bottle label printing.
Tea labeling requires a careful balance between graphic design and physical label features. Lightning Labels can help with all parts of the process — if your brand needs assistance with your visual design, Lightning Labels' consultants can step in to ensure your items will stand out on store shelves.
Whether you're just starting as a tea producer or your teas are already available in stores around the world, you have plenty to gain from creating high-quality custom tea labels. Product packaging of any size or shape simply looks better when decorated with carefully crafted tea labels, crafted with those containers in mind.
Request a free quote now to get started on your tea labeling project.