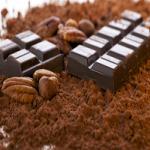 Should You List More Information on Food Labels?
Some food labeling priorities aren't optional - they're required by law. The new look of the Nutrition Facts label falls into this category. On the other hand, there are elements of food product labels that you can either include or leave out based on what you think will resonate most with your customer base. Putting a large amount of nutritional information on the front of a food label is one of these choices. Will consumers appreciate your honesty? This approach has recently receive a boost from an unlikely source.
Hershey's = Healthy?
Candy giant Hershey Co. has committed to a wide variety of health initiatives over the next few years, extending from the ingredients it chooses for its confections to the labeling strategies it employs. This includes front-of-pack calorie labels across its individually wrapped candies, in both regular portions and "king sizes." This is a bold approach for a manufacturer of sweets, but it's all part of a plan: Making calorie information easily visible coincides with an effort to ensure each of those candies contains 200 calories or fewer.
The effort to become a more health-conscious Hershey's will also encompass new king-size packaging details designed to encourage buyers to either share the bigger candy bars with other people or to eat them a little at a time. The dual commitment to reducing calorie counts and displaying them shows the critical elements of a such initiatives: Once you've made products that fit into healthy consumers' diets, it's time to use that content as a selling point.
Looking at Chile's Example
Front-of-pack food labeling can serve as an overall indicator of an item's nutritional content, and an especially compelling one, given its prominent visual place. In 2015, the Center for Science in the Public Interest issued praise for Chile's redesign of its labeling laws to ensure that the fronts of items containing high amounts of risky elements receive warning labels.
The warnings, octagonally shaped to resemble stop signs, advise consumers about to buy products that have large amounts of refined sugars, saturated fat, calories or sodium. The CSPI noted that there was a recommendation that the FDA adopt a system of mandatory front-of-pack labeling, spearheaded by the Institute of Medicine in 2011. The FDA did not react at the time.
It's All Situational
As to the effect front-of-pack food labels might have on consumer preferences, Science Daily reported that University of Arkansas and University of Mississippi researchers teamed up to measure these panels' influence. They found that when consumers are evaluating single items, specific labels containing quantifiable information helped them make decisions. In cases when they are comparing multiple items, evaluative labels are more useful.
Something to Think About
While your brand presses ahead in dealing with the new Nutrition Facts panel, other labeling options are worth considering. If your products are healthy enough to be selected on the basis of their nutritional content, being more explicit about that information could be a selling point, especially with consumers who value honesty and are impressed with brands that provide facts. If even a giant of the candy world considers itself healthy enough to embrace front-of-pack calorie counts, there is likely a wide-open market for this kind of disclosure.
Nutritional information, required and optional alike, is one category of element you can include in any labeling redesign. If it's been a while since you updated your food labels, you can contact a provider such as Lightning Labels to see the possibilities for your brand. When you're making a change for one reason - such as getting in compliance with the latest Nutrition Facts revisions - you can embrace other revisions at the same time, adding compelling elements shoppers will appreciate.
Request your FREE instant quote today.