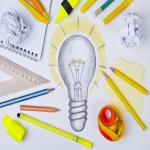 Learn How Other Brands Have Changed their Custom Labels to Suit Their Environments
Changing the look and feel of your brand's custom labels is one important way to spark interest among your potential audience. If it's been a while since you redesigned your items' packaging, it's worth considering possible moves that will appeal to consumers and give a clear indication of what your products stand for. Having such an inspired direction is important when working on new branded labels and it can help get the wheels turning to see what other companies have done when it came time to redesign their products.
Changes Across Categories
There is no secret formula that points to perfect custom brand labels. Each company is different and you'll have to find an appearance that specifically suits your offerings. That said, there are lessons to be learned from other businesses. You can watch how these companies studied their potential customers, reconsidered their graphic designs, then took actions to improve their items. The following are three separate redesign campaigns undertaken by brands, as reported by Packaging World.
• Reaching the big time: When it's time for a product to potentially reach a large, new audience, it has to look its best. The recent Mike's Hot Honey hot sauce design change was based on creating a more unique and professional-looking appearance when the items went from local to national distribution. The brand opted for a bold new color palate that would reflect the product's hot flavor and hand-crafted creation. Even the finish of the labels changed, with the existing glossy design seen as a poor match for an artisanal item.
• Putting a mascot front and center: When a mascot character becomes synonymous label, custom logo labels can foreground that image to impressive effect. Rogue Ales & Spirits recently revised the bottle design for its Dead Guy Ale, putting the eponymous skeleton on the front of the container all alone. The uncluttered label, with a die-cut look that means the character isn't presented on any background, lets the mascot do the selling.
• Unifying categories: When a brand expands beyond its origins, the moment of growth is a great time for a redesign. That's why Lemi Shine, a household cleaner brand, decided on a full label revamp to coincide with its move out of exclusive association with dishes. The company now offers a wide variety of household cleaners, and the bright new look is meant to make sure the products look distinct from one another and competing items - while still hanging together as a cohesive brand.
Have the Right Support
No matter how ambitious or minor your custom label design objectives are, your choice of third party may be the decision that ensures the project's success or sinks its chances. Working with a flexible and fast custom label provider such as Lightning Labels - with quick turnaround times and a variety of available materials and finishes - gives you more opportunities to make your branding efforts successful. No matter what kind of effect you're going for, Lightning Labels can support you on the way to your goal.
Request your FREE instant quote today.