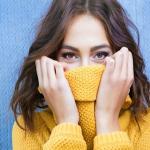 Winter Raises Health Concerns
Winter can be a tough time of year for health-conscious consumers struggling with everything from the flu to dry skin. However, given the fact that such a high portion of the population is now driven by finding healthier alternatives to traditional products, you can capitalize on the hardships of winter and help your customers out by leveraging health product labels. Ensuring that your clientele understands the contents and benefits of your products can go a long way toward boosting your brand image and sales.
Considering the fact that the holiday shopping season is underway, now is a great time to iron out the details of custom product labeling initiatives. The effort put into these projects will be well worth your while, as they can help to cultivate higher revenues toward the end of the year and put the company in a good position to excel in the new year. As long as your packaging and labeling strategies align with best practices and step outside the ordinary, your products will fly off the shelves this winter.
Beauty Product Labels
Dry skin is one of the many afflictions that will become more common in the winter months. Individuals are less likely to go outside, and the air is generally drier in many parts of the nation, with cold winds brutalizing exposed skin in much of the United States. You can position your products for success by leveraging beauty labels that explain the various benefits your products have with respect to skin health, and you can even further customize the items to be winter-centric.
The most straightforward approach to this would be listing the benefits of your products on the label, but you can also take a more creative angle. Consider including custom labels that complement the standard packaging with informative guidance on the best practices of skin health protection in the winter. Research has shown that a more educational approach to marketing can have a better impact on brand stature in various industries, and you can take this approach for stronger brand positioning this winter.
You can also include Web addresses for portals that will give consumers more background information about beauty and health best practices in winter. Either way, try to be informative in the content contained within the labels.
Following through
With all of the work put into the customization and design of these labels, you will want assurance that the finished product is up to your standards. Rather than trying to handle the printing process alone, you can instead leverage the services of a company like Lightning Labels for all your custom sticker, decal and label needs.
This firm can help you address consumer concerns regarding winter health issues, and will ensure that labels are printed in a timely fashion following the original order. To position your brand as a leader this winter, consider leveraging custom health labels provided by Lightning Labels.
Request your FREE instant quote today.