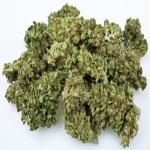 A New Market Appears
Some thought they'd never see it in their lifetimes, others said it was only a matter of time, and now it's come to pass. Cannabis products are becoming legal for recreational use and sale in more states, and it's time to step into this new market. It's rare to have a previously unavailable type of product appear on the market, but that's what legal cannabis represents. It's important not to lose sight of the importance of branding and creating a memorable image. Long-term success could be in the cards for companies that are quick off the blocks and stand out in the early stages of legalization.
An Urgent Need for Branding
Just about every consumer product has a few iconic brands, ones whose names and imagery are indelibly associated with that type of item. Legal recreational cannabis is just in its beginning stages, so companies have a chance to step up and become those leading providers. This all depends on picking the right moment, and being ready with a strong image right as the market heats up. Organizations ready out of the gate with custom cannabis labels that make a strong, positive impression may prove victorious in establishing their place in the market.
Competition comes along with new opportunities, and early entrants into a market can expect to have company very soon. Launching with an established and professional-looking brand is one way to stake out a unique and attractive place within the multitude of brands sure to spring onto the scene. Cannabis product labels should be created to target buyers' preferences and interests, the same as with any more established category of merchandise. Getting this kind of look right means performing market research and working with a labeling partner that can deliver high-quality imagery, sharp text and more hallmarks of great packaging.
The fact that the legal situation around cannabis products is still evolving means companies have to be agile about how and where they enter the market. The current inconsistent state of regulation around the country has led to an uneven distribution of sales channels. Companies in Colorado have already had a chance to tout their wares. Groups hoping to operate in places such as Massachusetts or California are likely still in the planning stages. When organizations call on fast-moving labeling partners to produce their new cannabis labels and related branded materials, however, they gain a path through this fractured environment.
Lightning Labels Can Help
Working with Lightning Labels means gaining access to a high-speed all-digital printing process. Lightning Labels operates from domestic facilities rather than outsourcing, adding another layer of speed and affordability. Therefore, in industries that are evolving quickly, such as cannabis products, labels can reflect the latest developments within a matter of days, not weeks or months. The all-digital process also means clients can order smaller batches of labels without paying unreasonably elevated rates, so if a producer is starting small or anticipating changes in the state of the market, that company doesn't have to buy more labels than it can use.
Request your FREE instant quote today.