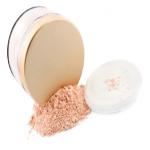 Custom Beauty Product Labels are the Perfect Place for Flaunting Quality Ingredients
Many people are looking carefully at their custom beauty product labels before buying bath and body goods. They realize some of these items may contain hazardous chemicals and ingredients, such benzoyl peroxide and phthalates, and many popular web blogs and other sources have advised against using goods with these ingredients.
At the same time, many bath and body products use high-quality ingredients that consumers are looking for. Our bodies absorb up to 60 percent of what we put on our skin, according to Mind Body Green, so while many customers are wary of hazardous additives, they are also looking for goods that make use of healthy ingredients as well. The news source reported in a different article that components such as Vitamin A and antioxidants are pivotal to maintaining healthy skin, and are crucial to getting our bodies (and skin) the nutrients we need.
So in that regard, this all starts with the product label. People are increasingly aware of what to avoid and what to look for in bath and body care goods, and the packaging is the best means of communicating with prospective customers. Brands should boast about their high-quality ingredients on product labels if they are using them, as this may give companies a big edge when trying to appeal to customers.
In a world of ingredients-savvy customers who know exactly what to look for in their products, the bath and body care companies that embrace transparency and make ingredient lists clear and understandable are best positioned to win.
Staying Within the Letter of the Law for Custom Labels for Bath and Beauty Products
That being said, designing labels for bath and beauty products is not as straightforward as it may seem initially - brands cannot just list ingredients and be done with them.
The United States Food and Drug Administration has specific labeling regulations that govern everything from the prominence and conspicuousness of information on labels to the legal definition of terms. Ingredients are a major part of its cosmetics labeling guide, with 14 different sections pertaining to just that single area. The key thing to remember is that the declaration of ingredients must be in descending order of prominence, but this does not include flavor, fragrance and trade-secret ingredients.
Failure to comply with label laws could lead to product recalls and other disciplinary action, so it is critical that all body, bath and cosmetics manufacturers keep regulations and requirements in mind.
Lip Balm Labels Done Professionally
While most major companies understand the packaging requirements of their goods, hobbyists and startups may not be as familiar with what needs to be included on lip balm labels. Many people enjoy making their own lip balm or cosmetics, and if they decide to sell them, improper labeling can leave them in a lot of trouble. By working with a professional label printing company, they can at least ensure that ingredient lists and other important information are readily available and legible on product labels.
Request your FREE instant quote today.