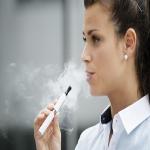 An Evolving Marketplace
As members of a fairly new family of product, vape pens, e-cigarettes and e-juice are in the early days of regulation. This means that if you're in the business of making or selling these items, there's plenty to learn - and it's changing all the time. Becoming more aware of what the U.S. Food and Drug Administration mandates will help you create vape labels that are in compliance with the latest rules. No matter what comes next, obeying the law and providing customers with pertinent information will remain key virtues. Fortunately, when you work with a fast and effective printing partner, updating e-juice labels is easy and affordable.
The Latest Regulations
The FDA recently extended its reach into the e-cigarette space. The organization explained that this is due to a desire to prevent teens and children from e-cigarette use. Namely, between 2011 and 2015, as the technology took off, high-school-age use of vape products rose 900 percent. This means new regulations are coming for vape equipment and e-juice producers. If this is your field, it's time to seriously look at the regulations just taking effect and how this impacts vape product labels.
From a vape labeling perspective, there will be a difference depending on whether the product in question contains nicotine or not. As of 2018, the e-juice labels and ads for any items containing the chemical will have to say so. Tobacco-derived products without nicotine will have to bear a different disclosure.
Reacting to the Rules
A recent report by Washington-based paper The News Tribune sought out retailer opinions on both vape FDA regulations and rules put in place by the state government. The business owners contacted by the source attested to being more worried about the cost of reacting to the FDA rules than the local laws. With laws previously restricted to traditional tobacco products set to expand to e-juice, there are worries the process of getting direct approval for each item could be costly.
The FDA replied, with The News Tribune stating that the group sees the cost of compliance as lower than vape manufacturers project. This is on top of the group's insistence that close inspection of new products is an essential security precaution. In such a new industry, there are still many unknowns.
Keeping Vape Labels Accurate and Compliant
While it's unclear what form e-juice regulations will take in the years ahead or what the long-term effects of regulating vape products like other tobacco derivatives will be, one step of the process is easy - whether producers are independent businesses or larger companies, it's possible to get attractive and compliant vape labels for e-liquid bottles.
Working with an all-digital printer such as Lightning Labels ensures that your company won't have to face long turnaround times. Even faced with a quick change in vape labeling laws, it's possible to get a new batch of labels delivered in a matter of days, not weeks or months. These high-quality and colorful vape labels can help your brand stake its place, even in an industry dominated by bold imagery. Keeping an eye on regulations as the FDA ramps up its involvement in the vape space is important, but the right labeling ally can help.
Request your FREE instant quote today.