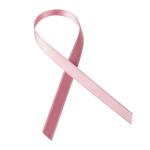 A Month to Boost Perception
There's perhaps no charity awareness symbol more recognized around the world than the pink ribbon that reminds people to look for the signs of breast cancer - potentially saving lives. Those ribbons appear every October, and it's no coincidence - this is awareness month, a time for individuals, nonprofits and businesses alike to promote their most passionately supported charitable causes.
You can take many approaches to get your message out, but one visual medium, in particular, can reach people in every walk of life, both during October and for months afterwards - awareness stickers and labels. These bright reminders to support charitable causes can have a real impact, and it's not too late to order some and make a difference before October is over.
Awareness is Important
Depending on the cause, increasing awareness of an important issue can literally save lives. The campaign to educate people about breast cancer risk is an example of such an effort. The ubiquitous pink ribbon is a reminder for more individuals to receive screenings for cancer. If you want to become part of this campaign, breast cancer awareness stickers can take many forms. Bumper stickers are a great choice - they can last longer than the month, and go on many other surfaces in addition to cars.
Labels on products, too, can be changed up to support a good cause. Think of the impact bright pink breast cancer awareness labels on just about any sort of package can have. They draw the eye and remind viewers of an important issue. Brands can throw their promotional weight behind their favorite causes by committing some space on their products, and reach their audiences. And this change in branding doesn't appear likely to harm those items' appeal - if anything, shoppers will be glad the companies have turned their attention to important issues.
Time to Launch Campaigns
October is already underway, but that doesn't mean it's too late to support the causes you are most enthusiastic about promoting. Working with an all-digital printing partner such as Lightning Labels is a fast and painless process, and you can have your cause labels and stickers in hand in a matter of days, rather than weeks or months. Furthermore, digital printing processes don't necessitate the creation of plates. Cutting out that step means that smaller batch sizes are available for reasonable prices. Even if your organization is small - or you're launching an awareness campaign as an individual - you can find an order amount that works for you.
It's time to reach out to the world and promote the ideas that matter most to you. Awareness of issues such as diseases to be fought can make a real difference, and stickers and labels can help those messages reach a wider audience. When you see your custom stickers still being displayed in November and beyond, you'll know you made the right choice of medium, and Lightning Labels' tough and high-resolution offerings are the perfect match for any such campaign. October has already commenced, so don't let another day tick away.
Request your FREE instant quote today.