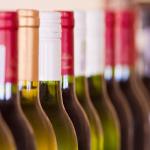 The Value of Custom Wine Labeling
Whether you are a global winemaker looking to improve the attractiveness of your products or someone who wants to add a personal touch to a special event you're planning, there are many benefits to designing custom wine labels. Using state-of-the-art printing technologies and high-resolution stickers, you can transform an ordinary bottle into one that is creative, aesthetically appealing and visually engaging. And making sure your product is all of these things is crucial. Because, as much as people know they shouldn't judge a book by it's over, the truth is that most of us do.
The labeling and packaging of an item can have a tremendous influence over how people perceive it. Fortunately, you can design wine stickers that are customized to personal tastes, styles and preferences, resulting in a bottle that increases the chances of wine grabbing the attention of your audience and making a lasting impression.
Crucial Elements to Consider
When creating custom labels for wine bottles, there are many factors to take into consideration. The first, of course, is appearance. The message displayed on the sticker will vary depending on what that bottle will be used for. If you're planning a wedding or business function, for example, you will likely want to include names and dates. On the other hand, if the labels are for your own brand of wine, you will be dealing with more information that is pertinent to the beverage itself, such as ingredients, alcohol content and country of origin.
Another choice you will have to make when designing custom wine labels is the size of the sticker you want to use, as well as the shape. The most common selections are square or rectangle. However, opting for a circular label can add a unique appeal that makes it stand out. Before choosing, keep in mind the amount of detail and description you want to be included and how much space each version would give you. When it comes to wine bottles, often "less is more" - meaning you should avoid trying to cram too much onto one sticker.
A third essential aspect of custom beverage labels is the type of material used in the printing process. You want it to look good, but you also want to make sure it is durable. Luckily, choosing the right materials can help you achieve both. To give the wine bottle a sleek, sophisticated and professional appearance, a label produced from woven satin cloth would serve you well. However, there are plenty of options to choose from and you're highly encouraged to take the time to learn about the different types of label materials available to find the one that best meets your specific needs.
Choosing the Right Provider
You can spend a significant amount of time crafting the most vibrant and distinguishable custom wine label. But, unless you partner with the right labeling company to help create and print your design, all your efforts will be futile. Lightning Labels is an industry leader that offers high-quality printing processes and speedy, affordable service for stickers and labels.
Request your FREE instant quote today.