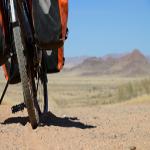 Promote Safety, Celebrate Bikers
National Bike Month is this May, and acts as a time to celebrate the bicyclists of the United States and abroad. Companies that produce items such as bikes, helmets, pads and others will have a good opportunity to boost their brand image in the coming weeks by deploying a marketing campaign that promotes safety and commends bicyclists in unique and fashionable ways.
If you produce these items, consider leveraging bike stickers to align your brand with National Bike Month itself, as this will be a relatively affordable and straightforward method of driving recognition, visibility and loyalty. The best bet will likely be to focus on more customized designs and content for your labels and stickers placed on the products, as this market is somewhat saturated these days.
>Custom Bike Safety Stickers
Safety always comes first, especially when you are selling products targeted at younger bicyclists and their parents. Helmet stickers are the most obvious approach to promoting safety among bicyclists of all ages, and if you design them in such a way that the consumer wants to keep it on even after the purchase is made, you will almost certainly be on the winning end of things this National Bike Month.
This can be a bit tricky, though, especially when the helmet decals contain safety information. Perhaps the best bet would be to create decals that carry your brand logo in a highly eye-catching and well-designed fashion, then also have stickers that contain information related to bicycling safety. This way, your brand image will still be nicely placed on the products even after the helmet safety stickers are taken off. Few kids are going to want to keep those on there, as that is simply not 'punk rock.'
You can also simply promote National Bike Month and raise awareness regarding the event.
Time to Move
With May already underway, you do not have much time to let these projects simmer. Rather, you need to get moving on the designs and choose a printing service provider that can give you a very rapid turnaround time on orders. Lightning Labels offers a range custom label and sticker services, as well as among the speediest completion of orders around, and can be the best choice for your National Bike Month needs, especially when you are in a pinch.
Request your FREE instant quote today.