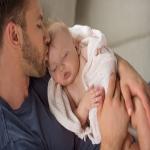 Are Your Products Labeled for Safety?
Some products shouldn't be used around children, and the proper labeling of these items is one of the most important steps in manufacturing and distributing them up to industry standards. Some labeling conventions are required by law, others are extra add-ons that parents will be grateful for. September is a great time to check and make sure your products are as clearly labeled as possible, as it's Baby Safety Month. People with small children want to know right away which items should be kept far away from their little ones, and custom childproof labels are an effective way to tell them.
Keeping Babies Safe
A huge number of objects can be dangerous when children get into them, from the obvious, such as chemicals, to anything heavy enough to cause harm if it tips over. September is a good time to think about whether your products fall into these categories. Even if you are already employing child-proof stickers, they may not be large, prominent or bright enough. Tough stickers that won't wear off on their own are a priority here, as parents will want to know every relevant warning. If even one child is kept out of a dangerous situation because of your labeling strategy, it's done some good.
Custom safety labels warning of danger to babies is meant for parents, not the children themselves. Since the kids being protected in this case are too young to read or comprehend the symbols, you're really issuing these warnings to adults. New parents will be thankful that you're helping them perform their most important task - keeping their kids happy and healthy. Custom childproof stickers on packaging are one way you can communicate your values to the people who buy your products. You want to make sure they can be used safely in houses with young children, and give customers all the info they need.
Time to Change Your Packaging
You may believe that it's too late to change up your packaging strategy while Baby Safety Month is still underway. However, that's not true. Working with an all-digital printer such as Lightning Labels gives you the speed and flexibility you need to have new packaging on your products in a matter of days, not weeks or months. Whether you're interested in whole new labels or just stickers that will add safety information, there are plenty of options. You're free to choose a material - in the case of child safety labeling, it pays to go with one tough enough to stand up to wear and tear.
Tying a packaging refresh into Baby Safety Month can serve as a reminder to parents to ensure that the products they use in everyday life are securely kept where their young children can't get into them. By launching such a campaign, you impart this valuable safety message. It's a good image for a brand to have: Becoming a company that really cares about its audience is a positive move for just about any organization. And moving in this direction is so simple. It all starts with new labels or stickers.
Request your FREE instant quote today.