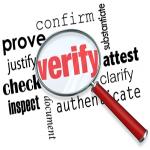 The Challenge of Hazardous Chemicals It's no news that consumers today want products that are not only healthy and safe, but also good for the environment. For the food and beverage industry, this increased demand for better products has been driven by the desire to make healthier choices and be able to more easily understand what ingredients are contained in the item. And although the industry has recently been fraught with controversy, such as the ongoing debate regarding whether GMO labeling should be mandatory, the premise is relatively simple: Let consumers know exactly what ingredients are used in the product and don't try to deceive them with buzzwords and marketing gimmicks on the packaging and labeling.
When it comes to cleaning and household products, though, it seems things are a little more complex. Of course, the same principles of health and safety apply. Most consumers would agree that, if possible, they would like to avoid products that contain harsh or hazardous chemicals. Many might assume that, if it is on store shelves, it can't be that harmful. But, as Vermont Public Radio recently pointed out, the Environmental Protection Agency is responsible for regulation of chemicals - and its governance has been somewhat limited by the Toxic Substance Control Act.
Discovering a Labeling Loophole The source pointed to some events that demonstrate the conflict between the court and the EPA, such as hazardous levels of PFOA being found in New Hampshire, Vermont and New York's water and when EPA was prohibited from banning asbestos in the early '90s. These are just some examples of instances that helped drive the EPA to its development of the Safer Choice Label program - a voluntary initiative aimed at providing companies - and consumers - with a better way to further evaluate the safety of chemicals in products.
"We realized was that, if we put a simple label on a product that people can see - we put that on a product that is safer, it's a safer choice for household products - that people will respond to that, that consumers will regulate with their dollars," EPA Top Administrator Gina McCarthy explained to the source. She added that the organization is extremely thorough in its science-backed research. And the terms of the Safe Choice program are pretty simple and straight-forward.
"If a chemical has data, which shows that it's got potential health effects for people or effects for the environment, we don't allow it to be used in program," said program manager Clive Davies. "[J]ust because it's allowed at low level, doesn't mean it's safer. So we only allow the safest possible chemicals."
EPA Label Gaining Popularity Among Companies Although the labeling program was initially introduced over two decades ago, it has recently undergone a rebranding and received a new logo. And it seems it has had a positive effect. For example, according to VPR, Seventh Generation, which previously steered away from using logos, liked the idea behind Safer Choice so much - and what it represented - that it decided to have its laundry detergent products certified.
Seventh Generation isn't the only business to recognize the value of this kind of safe labeling. Over the past year, there has been a 30 percent jump in Safer Choice label review requests. This year, Clorox was the recipient of a "Partner of the Year" award from the EPA. Even retail giant Walmart has joined in, promising to bring private-label products to Safer Choice standards.
There are a lot of factors businesses need to take into consideration when creating their product labels. However, given the rising popularity of the Safer Choice program among major brands, companies committed to demonstrating environmental responsibility and prioritizing the health and safety of its consumers would be well served by being approved to add the logo to their product labels.
On its website, the EPA offers some guidance on the new Safer Choice Label. After submitting chemical data, sellers will have their requests reviewed by a third party. Whether they are waiting approval or not yet sure about committing to the program, it is highly recommended that businesses - at the very least - look into what chemicals and harmful substances are listed by the EPA, and take proactive and preventative measures to eliminate them from their own products.
Request your FREE instant quote today.