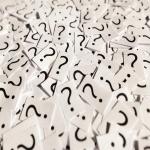 The products you put on store shelves should look their best at all times, to win the attention of new customers and remind repeat buyers how much they like your brand. This need for great visual appeal naturally leads to questions: What is the best packaging approach for your items? Should you choose custom labels for your bottles, cans, jars and other containers, or should you go with another option, such as shrink wrap?
Labeling vs. Shrink Wrapping
There are many advantages to high-quality customized labels. You gain plenty of space to promote your products through vibrant imagery, logos and informational text, making your products more attractive and informative. Shrink wrapping isn't really a replacement for labeling, as you still have to get that information and branding across somehow, through stickers on the wrap or the packaging underneath.
The ideal answer to the labeling vs. shrink wrapping debate may be to employ both methods, putting custom labels on your products and them wrapping them up for display. With that said, you may be able to skip the extra step of wrapping your products if you pick tough labels. Durable labels designed to resist water, oil and other liquids can stand up to the rigors of store shelves as well as stay intact and vibrant in customers' homes, no extra wrapping needed.
Working with Lightning Labels
One reason to opt for custom labels with no shrink wrap is to show off the environmental consciousness of your brand via more minimal packaging. You can embrace this style further by using label materials made of 100% post-consumer recycled content. Working with a partner such as Lightning Labels gives you access to these advanced materials, as well as entirely digital printing processes which enable fast turnaround times and low minimum order sizes.
Whether you're designing your labels to go under shrink wrap or to act as the top layer of packaging, you should ensure those labels look their best. You can get this impressive appearance through Lightning Labels, which also offers custom stickers to adorn shrink wrapped products. There's an ideal labeling strategy for every product and brand, and quality is the constant that ties them all together.
Request your FREE instant quote today.