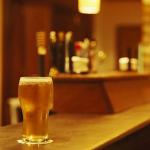 Anheuser-Busch Faces Accusations of Deceptive Beer Labels
A Florida resident has accused Anheuser-Busch Companies of placing misleading beer labels on Beck's bottles. Francisco Rene Marty filed a federal lawsuit in the U.S. District Court in the Southern District of Florida earlier this month, claiming the custom beer labels on Beck's beer feature language that misinforms consumers and leads them to believe the beverage is made in Germany, while it's actually produced in the United States.
The St. Louis Post-Dispatch explained that Beck's was founded in Germany, but after InBev purchased Anheuser-Busch in 2008, production of the beer moved to St. Louis.
Lawsuit Claims Labels for Beer Contain Misleading Marketing Terms
Even though Anheuser-Busch's labels for beer state Beck's is a "product of the USA," Marty's class-action lawsuit claims phrases like "Originated in Germany" and "Germany quality" are deceptive. The suit explained that Beck's beer is brewed with water from St. Louis, rather than from the Rotenburger Rinne in Germany.
In its response, Anheuser-Busch called the lawsuit baseless and stated the quality of its product doesn't rely on the location of origin of its ingredients, but on how its production follows Germany's brewing standards, according to The Post-Dispatch.
The lawsuit is seeking upwards of $5 million in damages.
Request your FREE instant quote today.