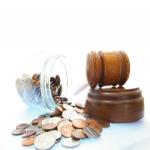 Keeping Labels Honest: A Financial Imperative
No matter what your particular industry may be, there's a need to study up on and comply with all related packaging laws. Even if you were in compliance as recently as a few years ago, you need to stay constantly appraised of any changes. The FDA's recent updates to its regulations alone should be enough of a reminder that standards don't remain static.
The consequences of falling behind can range from fines to serious lawsuit judgments, and they underline the importance of always staying compliant. Fortunately, regulatory bodies announce any changes far enough in advance for brands to adapt. If you've decided to work with an agile and adaptable custom labeling partner, you should be well-equipped to shift ahead of all relevant rules, whatever parts of your packaging they may be targeting.
Examples of the Consequences
The following are a few examples of the issues that arise when producers fall afoul of product labeling laws. These clearly demonstrate that taking the time to assess whether an item obeys all applicable laws is the easier way to resolve such a situation. When millions of dollars in penalties are potentially on the line, there's no sense in letting ambiguously labeled products reach store shelves.
Whole Foods and Kombucha Brand Fined Millions: As BevNET recently reported, a judgment against GT's Kombucha and Whole Foods Market for false labeling has netted the plaintiffs $8.25 million, 21 percent of the $38 million sought. Several elements of the beverage label in question were found to be incorrect, with the terms "antioxidant" and "non-alcoholic" being used wrongly. The companies behind the kombucha must now pay the financial penalty and change the labels going forward. The complaint originated in 2015 and went through five amendments on the way to this point. Whole Foods, which became part of the case due to one of those amendments, voluntarily stopped carrying kombucha after discovering its alcohol content was higher than advertised.
Wal-Mart in California Sued for Misuse of "Biodegradable": Another recent near-seven-figure judgment occurred in California, where the Daily Republic reported that the giant chain and one of its subsidiary companies is on the hook for almost $1 million due to the sale of plastic items that are not biodegradable or compostable, despite their labeling as such. The law violated has been on the state books since 2008, and as part of the settlement, the retailer must pay the state recycling agency $50,000 in addition to its main penalty payment, to ensure the funding of future recyclable testing.
Work With Adaptable Partners
With the FDA taking advice on the definition of words such as "natural" or "healthy" and rolling out new nutritional facts panel designs, companies that don't update their custom labels to suit the latest rules could find themselves next in line for hefty penalties. Food and beverage providers, health and beauty firms, companies beyond other types of personal care products and still others all have their own needs. The process of changing labels to stay current can be a burden for companies - if they work with labeling partners that only deliver huge batches of product labels or only order on a one-off basis.
If, however, your company teams up with an adaptable label provider, with low minimum order sizes and works with that third party consistently over time, it's easy to to take regulatory changes in stride - this is where Lightning Labels comes in. Using all-digital processes, Lightning Labels does not require large minimum orders, which are a holdover of the photogravure era, in which a new label called for an expensive plate. Lightning Labels grants its customers affordable access to small order sizes and, true to its name, turns these orders around with lightning speed.
The need to stay one step ahead of regulations can obscure a simple fact of product design - you should probably be changing up your packaging's graphic design fairly regularly anyway. While you don't want to lose the iconic elements that let repeat buyers recognize your items, there is a distinct chance your offerings will fade into the background without a frequently refreshed look that catches consumers' eyes. Tastes change over time, and competitors aren't going to hold still in their own design evolution. Evolving is simply a good strategy - and staying in compliance with labeling laws is a good way to remember to stay active.
Request your FREE instant quote today.