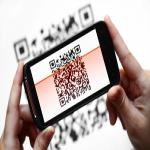 Design Challenges Present Themselves
If you're responsible for your brand's label design, you've probably encountered a vexing problem: There's simply too much relevant information to squeeze onto a product label comfortably. There are a few categories of info you have to include, some of which are required by law. Combining this content with your branding and visual design elements is a true balancing act.
Transparency Meets Technology
A recent Food Safety Tech interview with Dagan Xavier, co-founder of data science firm Label Insight, delved into a possible answer to the problem of content overload on product labels: SmartLabel digital technology, meaning users receive a base amount of info on the item itself, with the option of going online for the rest.
Though this idea seems drastic at first, Xavier pointed out that there is widespread acceptance of and support for the initiative, with 79 percent of consumers likely to use it and 44 percent actually trusting companies more if they sign on. The development of SmartLabel is therefore worth watching, as it could help tip the balance between helpful design elements and necessary nutrition information.
The move toward complete online labeling is simultaneously a way for companies to clear space on their labels and an opportunity for consumers to see more comprehensive ingredient data than ever before. Xavier pointed out that the practice of listing all of an item's components on its label may be downright impossible in some cases. Given the unlimited space of a web portal, manufacturers can get very granular and transparent about what their items contain, potentially courting consumer trust instead of endangering it.
Tracking the GMO Label
The rise of augmented labels such as SmartLabel will likely prove especially important for companies that use genetically-modified ingredients in their foods and beverages. The Department of Agriculture, currently finalizing its rules for GMO labeling nationwide, is set to allow disclosure via either phone or SmartLabel, according to Farm Bureau News contributor Robert Giblin.
As Giblin added, the final requirements for GMO labeling will be sorted out by the middle of 2018. In the meantime, companies should be getting ready to comply with the rules from day one. The possibility of using augmented labels with a phone number or SmartLabel QR code is sure to be controversial in some quarters, but it does promise a great deal of design freedom. Furthermore, if the SmartLabel standard becomes more widely used, its inclusion in the GMO bill will seem natural.
Be Ready to Adapt
The challenges of ingredient labeling and disclosure dissipate when companies work with quick and responsive labeling partners. This is the kind of advantage you gain from Lightning Labels, which uses all-digital methods to ensure quick turnaround times, high-quality imagery and low minimum order sizes.
Quick response to orders and low minimums are key differentiators in industries where labeling norms and standards are changing quickly. If you can get your labels quickly, and won't be forced into ordering too many, you can shift along with regulations, staying in compliance and ahead of the curve without being stuck with large quantities unusable and outdated labels.
When you get high-quality labels from Lightning Labels, you already have an advantage in disclosure of ingredients, as you can print small yet legible text and save space on your products. Your design sense won't be compromised, and you'll be free to cover the front of packages with bold and appealing imagery and logos, the kinds of elements that draw shoppers' eyes immediately. Product labels that are compliant and up to date while still packing a visual punch are a valuable commodity for your brand.
Request your FREE instant quote today.