Create Your Own Water Bottle Labels for Any Occasion
[caption id="attachment_7856" align="alignleft" width="234"]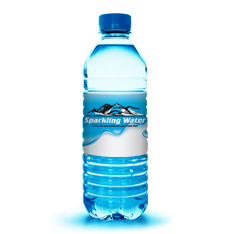 Create your own water bottle labels with Lightning Labels[/caption]
Water bottle labels can adhere to any beverage surface and with customization, they can feature anything you want. If you create your own water bottle labels, you can personalize drinks for any special occasion whether it's a company promotion, baby shower or wedding reception. Labels can be made in a variety of textures, finishes, sizes, and shapes to fit any need.
Whether you're trying to get your company noticed or add a personal touch to a special event, high-quality features like vibrant colors and waterproofing brighten your design and keep it looking fresh all day long. All labels, no matter the size or shape, should be easy to read.
How to design your own water bottle labels
Water bottles are not typically considered a fancy beverage choice, but by if you design your own water bottle labels, you can spruce them up and make them the perfect accessory to any event.
Finish: Depending on the occasion, you can decide between a matte or gloss finish. If you're hosting a company picnic, you may want a flatter look whereas if you're celebrating a wedding reception, you want the labels to shine a little fancier.
Shape: For a corporate event, a more conservative shape will probably suit the situation better whereas a party or picnic is more laid back and you can have fun with silly shapes.
Color: For something related to business, incorporate your company's brand colors to make a statement. If you're hosting a party, picnic or BBQ, play with colors relating to the season, inside jokes or just choose something that makes a statement.
Considerations to Make My Own Water Bottle Labels
Think to yourself, "What are the personality traits I want to incorporate to make my own water bottle labels?"
Earth conscience? Choose an eco-friendly material.
Outgoing? Choose vibrant, dynamic colors to match!
Quirky? Decide on a unique shape that reflects your image.
The more personalized the water bottle labels are, the more interested people will be in them.
Request your FREE instant quote today.