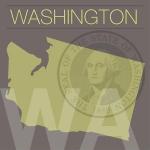 Trade show season is ramping up, and the expanding legal cannabis industry has a full calendar. Lightning Labels is set to appear at several of these shows, to demonstrate how the right product packaging strategy can launch a fledgling brand in style. The Pacific Northwest's next big cannabis industry show, CannaCon 2018, is coming up on Feb. 15-17, and Lightning Labels will be there at booth 234.
All About the Show
For the weekend of Feb. 15, the Washington State Convention Center in Seattle will play host to over 400 companies in and around the cannabis industry. These exhibitors are set to make deals and partnerships that will help them thrive in the months ahead. You can attend seminars on the future of the market or acquire the services and solutions your business needs.
It's rare to find an industry quite as laden with potential as the cannabis field. As legalization spreads from state to state, there are new opportunities for business ventures. CannaCon is a great place to take in information that will help you become a player in this space.
Come See Lightning Labels
If you stop by booth 234 on the show floor, you'll be treated to an in-person view of the many ways in which labeling is essential for an aspiring cannabis business. Every state has its own cannabis labeling restrictions which must be obeyed, and the laws behind these rules are always in flux. Finding an agile and effective labeling partner is a key step toward keeping your company compliant.
Once you've ensured your labels are in line with the relevant rules, you should also seek to make them more compelling than competitors' offerings. Lightning Labels can help here, too, combining necessary safety features and warnings with good branding and high-quality materials that will ensure your products look professional. If you're based in the Pacific Northwest, consider learning about your labeling options in person this February.
Request your FREE instant quote today.