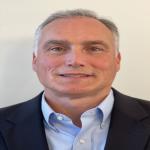 Lightning Labels President Matt Zeyher is a man on a mission when it comes to client service and engaging and empowering employees.
And it shows. Since 2017, under his direction as President, Matt has helped double sales and the number of people employed at the company. His credo, "If we strive for perfection, and fall short, we achieve excellence!" has spearheaded the growth. "We must try to be perfect to ensure our company is 'adored' by our clients," he notes.
Client-centric efforts
While "customer" and "client" often are used interchangeably, the latter typically is used in Lightning Labels' description of buyers. That's because "client" connotes a well-developed, ongoing relationship versus the less-defined, transactional nature of customer interactions. He notes, "We thrive on repeat business, as is demonstrated by our current Google rating of 4.9 based on 182 reviews!"
Matt takes the entire experience very personally. He notes, "The label is the first experience every end-buying customer has with a product and seeing all the different labels move through the Lightning Labels process every day is thrilling. I love the technology that allows me to be anywhere in the country and watch the raw materials arrive at our plant, the work move through the plant, the performance of our equipment."
Other client aims espoused by Matt include:
Helping clients realize their business dreams. The aim is more than meeting expectations. It's about helping companies achieve their heartfelt aspirations. "We recently had a client use the words 'nimble,' 'amazing,' 'efficient,' 'integral part of our business,' and 'light years ahead of the competition' in their evaluation of Lightning Labels. That speaks to more than satisfaction. It speaks to dreams," he says.
Catching problems before the product progresses. While errors are unavoidable, they can be the pathway to problem-solving and positive movement. "It's how and when they are solved that establishes the true measure of a company's client service excellence. These findings are shared with the workforce, and incorporated into training and employee development programs. Experience shows that the end result is loyal clients who value service, quality and speed. In turn, they become excellent referral sources," Matt points out.
Show, don't just tell, employees they matter
This requires authentic interaction, candid conversation, and inquiring about their aspirations. That means talking about the good, the bad, the ugly—encouraging full disclosure in a safe environment. Matt emphasizes, "It really helps to establish a culture of loyalty and longevity when you make it about them, not just about what you, their employer, requires. A 'what would you do if you owned the company' discussion can prove highly beneficial. In turn, employees become more motivated, morale is higher, and the job they do on behalf of clients is substantially enhanced. Client service excellence is achieved."
To further bolster client relationships, Matt points out, "We have a lot of talent within our own ranks and want to continue to develop and promote that talent from within." In his view, familiarity breeds contentment.
Teamwork is everything
Matt has been a team player and advocate going back to his days as a football and baseball player, and coach, then watching his own kids play such sports as wrestling and lacrosse. "I spend weekends in multiple states watching them," notes Matt.
He says football and wrestling factor into policies and practices employed at Lightning Labels: "Football is the ultimate team sport. Wrestling is an individual sport with personal commitment, dedication, and sacrifice. Both are needed to make client service all it can be."
He also emphasizes the importance of third-party partnerships to the teamwork equation. "Agency partner Media Horizons is one of us. They join all our leadership calls and integrate fully into our business. There are no secrets from our digital agency, as they are treated as teammates and part of the Lightning Labels family," Matt points out.
When asked what his mission looks like in the future, Matt replies, "Continuous improvement. Building upon incredible client, employee, and partner relationships is our top continuing priority."