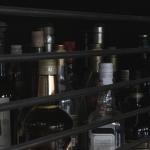 Teens Use Custom Product Stickers to Fight Underage Alcohol Consumption
Last week, a group of teenagers in Grass Lake, Mich., went around to various retailers and placed custom product stickers on alcohol on store shelves with the intent of discouraging shoppers from purchasing such items for people younger than the legal drinking age, MLive reported.
The activity, called "Project Sticker Shock," was led by the Most Kids Don't campaign, which works with 160 students at nine schools in Jackson County, Mich., to educate them about making healthy, legal choices and to encourage their peers to do the same.
MLive explained that in March, a similar event involved kids planting flags featuring the word "Don't" at their schools and other locations to discourage tobacco use.
Stickers Highlight Penalties of Providing Minors Alcohol The high school and middle school students who took part in the activity visited 12 local retailers and placed 500 stickers on various alcoholic products.
According to MLive, the stickers feature a red background and an image of a boy's face shouting along with the phrase, "Hey You!" The stickers varied, with one version stating providing alcohol to a minor can result in penalties up to $1,000 and jail time.
Request your FREE instant quote today.