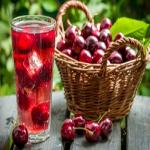 Brands Need to Be Careful With Using "All Natural" On Product Stickers
Several companies have recently faced lawsuits after claiming their products were "all natural" on product stickers. Naked Juice recently removed the phrase from its printed labels and stickers after settling a class-action lawsuit. The company, which is owned by PepsiCo, admitted its products contain genetically modified ingredients, as well as components made from formaldehyde, local news source ABC FOX Montana reported. The American Academy of Environmental Medicine has indicated genes inserted into soy may be linked with cancer. The suit was filed in 2011 by plaintiffs who believed the packaging of Naked products had been misleading.
Custom Labels and Stickers Cannot Make False Claims
The chips brand PopChips also settled a class-action lawsuit and will be removing "all natural" from its custom labels and stickers. On top of that, it will no longer use phrases like "healthy" and "low fat," Washingtonian reported. The brand will continue to use phrases like "naturally delicious," and "natural flavors," however. Despite agreeing to the $2.4 million settlement, the company denies it did anything wrong in its labeling. Rather, the brand indicated it would pay the settlement to avoid further cost. Wesson Oils and Kashi were also recently sued for similar labeling issues.