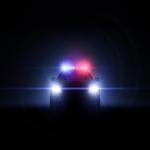 Louisiana Parish Arrests Mother and Son for Allegedly Producing Fake Car Stickers
After discovering a slew of fraudulent car stickers, law enforcement officials in the Ascension Parish, La., area arrested a 61-year-old woman and her 31-year-old son last week for producing the phony inspection adhesives, according to The Advocate, a local newspaper.
Last week, Louisiana State Police, the east Baton Rouge Parish Sheriff's Office and the state Department of Environment Quality reportedly uncovered more than 200 fake customized stickers. The discovery kicked off efforts to track down people who are driving illegally and those who are intentionally hiding their vehicles' safety and emissions issues, the newspaper explained.
Large Number of Fraudulent Stickers for Cars Led to Arrest Lt. Col. Bobby Webre, chief criminal operations for the Ascension Parish sheriff's office, told The Advocate deputies had issued more than 100 misdemeanor citations to drivers with fraudulent stickers for cars. From these citations, officials said they learned where the fake stickers were coming from.
Deputies searched the home of the two suspects and found a computer, printer and scanner, as well as 140 phony stickers and $4,000. The mother was arrested on 120 counts and her son was arrested on 19.
Request your FREE instant quote today.