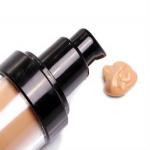 Consistency is key in marketing a brand of skin care products. You want your customers to trust your products and stay loyal over time - that becomes easier when you make a strong, positive impression and stick to your values.
If your brand is based on being natural and wholesome, with simple ingredients, you may benefit immensely from using eco-friendly materials for custom skin care labels. Buyers today often make purchases and develop brand loyalty based on their values. If they notice the natural items they're considering have harsh, nonbiodegradable materials in their bottle labels, they may reconsider a purchase.
Opt for Earth-friendly Labeling
When consumers seek to make a positive difference in the environment with their purchases, packaging is one of the major areas they think about. While the standard types of containers and labels used for popular products can be harmful in a few different ways, from the energy and waste involved with manufacturing of petrochemicals to the risk of cluttering landfills and oceans with plastics. Fortunately, your brand has other options, from all-recycled label materials to versions made with natural polymers.
New Beauty pointed out that beauty brands have begun taking action on packaging waste issues, creating earth-friendly containers and labels. The publication urged consumers to seek out companies making a difference for the environment, noting that one-quarter of waste in landfills is made up of packaging, according to Environmental Protection Agency data.
The fact that some companies have already committed to the idea of environment-conscious packaging should act as a wake-up call. If your brand doesn't follow this model, customers interested in picking naturally packaged cosmetics may go with one of these competitors.
Don't Sacrifice Great-looking Packaging
When your brand commits to environmentally friendly package materials, that choice doesn't have to come at the expense of exciting-looking labels that match the rest of your imagery. Today's eco-conscious labels can give the kind of high-quality colors, text and imagery that put them on par with standard beauty packaging.
Byrdie explained that the current trend in natural skin care packaging involves minimalism. Inspired by simple and unadorned aesthetics, designers are placing sans-serif text on monochrome backgrounds, creating timeless and relaxing looks that consumers are reacting to positively. One of the advantages of this approach is that it can put newer and smaller brands on an even footing with their larger competitors, conveying an air of refinement.
When you work with Lightning Labels, you can secure high-quality skin care bottle labels that work well with whatever branding strategy you choose. Whether you're interested in a minimal appearance or flashy imagery, it will look great on materials such as recycled Kraft paper stock or recycled vellum.  You can catch eyes while delivering an eco-friendly advantage on custom bottle labels.
Request your FREE instant quote today.