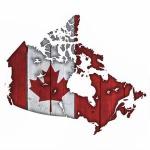 Cannabis labeling laws in Canada have emerged as a hot topic in the newly legalized recreational market. Companies are limited in what they can and cannot print on packaging, which may give entrepreneurial growers and distributors pause, even in provinces where the government is not the sole authorized retail partner for recreational cannabis.
While generic packaging is naturally a sales and marketing challenge, the opportunity in the cannabis space is too great to ignore. Organizations that can understand the rules laid out by the federal authorities, which are carefully focused on health and safety, will be able to break through to customers in the emerging stages of the industry.
One Brand Element
According to Forbes contributor Nick Kovacevich, consumers in dispensaries across Canada have come into contact with very similar-looking packages. He noted that the laws mandating these uniform designs are stricter than in any of the U.S. states that have passed adult-use legalization. The generic and fact-focused appearance of these items is part of an effort to keep curious children from trying pot products and suffering harm.
Kovacevich suggested that the government's "noble goal" is not without its challenges. Brands have a hard time getting their messages across when packages are entirely generic, which may make it hard for growers and distributors to stake a permanent place in the industry. Furthermore, it's tricky to convey to consumers what kind of experience a product is designed to deliver when that item doesn't have descriptive words, imagery or logos on its package.
Law firm Norton Rose Fulbright Canada LLP went into detail in a Mondaq article about what companies can and can't print, adding that designers are allowed to use one single "brand element." Even within this one-item limit, there are image, font and color restrictions. Furthermore, labels have to have a consistent matte texture, with no see-through panels, added scents or other features. The enforced plainness of the labels will force companies to use "distinctive and well-enforced" branding, according to the law firm.
Future Remains Hazy
The next steps for cannabis product labeling aren't certain. Kovacevich pointed out that sales of cannabis have had years of pent-up demand to fuel them, so they are currently strong. Once this initial excitement subsides, brands may be more eager to find ways to stand out via branding. At that point, they may ask the government to reexamine its stance on plain packages and let them compete.
Norton Rose Fulbright's Carolane Papillon noted that compared to the proposed new rules for tobacco packaging in Canada, the cannabis labeling laws are actually less strict. In the months and years ahead, cigarettes may end up being sold in standardized packs with very strict branding limitations.
When facing tough branding restrictions and an assured need to change as labeling laws evolve, companies will have to seek out high-quality partner organizations. This is where Lightning Labels can help - we've been partnering with cannabis businesses since the early days of medical legalization over a decade ago. Working with a digital labeling provider is an especially important consideration, as doing so allows brands to order fewer labels at once, and therefore avoid being left with a large amount of unusable stock when cannabis laws change.
Request your FREE instant quote today.