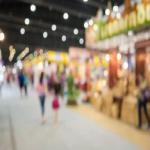 Colorado's legalization of recreational cannabis products has made it a prime location for trailblazing companies in this rising market. If your company is part of this exciting wave of new businesses, you may find valuable new partnerships at the National Cannabis Industry Association Seed to Sale Show, held February 7-8, 2018, in Denver. Lightning Labels will be there at booth 507, so be sure to stop by and learn low you can increase your products' appeal with labels that match legal compliance with compelling branding.
Discover the Colorado Cannabis Industry
At the NCIA cannabis show, more than 3,000 industry participants will gather to discuss the present and future of the legal cannabis industry. From existing industry leaders to those just getting started, everyone will find something to interest them on the show floor or at one of the presentations and speeches.
All corners of the market are represented at this cannabis trade show, from growing to sales and distribution, with cannabis-infused product vendors and extraction professionals participating. With the legal picture around the cannabis industry always changing, there's plenty to think about and discuss, making professional gatherings important places to gain knowledge.
Meet Lightning Labels
Cannabis labels are governed by some of the most complex and challenging laws anywhere in the product packaging world. Due to the state-by-state nature of legalization, as well as the new and evolving nature of ingredient listing and disclosure regulations, you need a flexible and trusted partner to keep your labels both compelling and compliant.
Lightning Labels, exhibiting at booth 507 at the Seed to Sale Show, can be that third-party ally. Speak with our representatives at this well-attended and exciting cannabis event to learn about our high-speed printing processes and responsive customer service. The recreational cannabis market is so young that innovation is everywhere and opportunity is great. Lightning Labels can help you reach it.