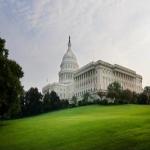 Throughout the early stages of the cannabidiol (CBD) market, there have been numerous challenges facing any company selling these low-THC hemp-derived products. Namely, the Food and Drug Administration's labeling laws have not caught up with the ways in which businesses are creating and selling CBD items, leaving these producers to deal with massive uncertainty about how to package and mark their goods.
The Farm Bill, which helped farmers cultivate the plants required to make CBD products, cleared away some of the legal red tape, but not all. The next step for greater clarity in the CBD space could come from a bipartisan bill that would allow companies to create CBD product labels that clearly mark their items as dietary supplements.
What's in the Proposed CBD Bill?
Major companies have shown interest in bringing CBD products to market, but they have been held back by the web of laws around the substance.The FDA has not yet allowed any CBD products to be sold as dietary supplements or food additives. According to Barron's, the new bill under consideration would force the agency to change its policy.
The new bill, H.R. 5587, was filed by Minnesota Democrat Collin Peterson, chairman of the House Agriculture Committee. Barron's reported that, if passed into law, the bill would make CBD goods into a new category of supplements. This would be less restrictive than the current status of these items, which requires companies to meet the same health claim standards as pharmaceuticals. Only one CBD product, and anti-seizure medicine, has met that level of approval.
According to the Candid Chronicle, the bill has already won the vocal support of Hemp Inc., a Nevada-based company hoping the legislation will create a pathway from farm to store shelves for hemp products. Hemp Inc. CEO Bruce Perlowin stated H.R. 5587 is poised to instill more certainty in the market. With less worry about whether their goods have the right warning labels to meet FDA standards, farmers and companies of all kinds can invest more confidently in their CBD operations.
What Goes into Great CBD Labels?
Companies shopping for custom CBD labels today need to plan for legal changes in the near future. Even if H.R. 5587 does not pass, there could be major changes in CBD labeling standards soon. This means businesses should find a partner such as Lightning Labels that enables them to order just as many labels as they need today, to avoid being stuck with unusable label stock once laws change. The future of nutraceutical labels on CBD items is still being written.
Request your FREE instant quote today.