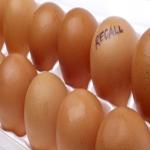 The U.S. Department of Agriculture's Food Safety and Inspection Service has been quite busy in the past month, with recalls pertaining to inaccurate or misleading labels continuing to be a problem across several industries. These types of issues are highly preventable when firms pay closer attention to their labeling policies, and failure to mitigate the threats can lead to fines, penalties and hurt reputations in the eyes of current and prospective clientele.
Labeling has been a widely discussed topic of late, and the USDA is just one of the major regulatory arms to bring the hammer down on companies that either willfully or negligently mis-categorize and define their products and services. A look at some of the more prominent recalls that took place this month shows just how aggressively lawmakers and enforcement entities are going after businesses that do not ensure the integrity of their labels.
A Baker's Meaty Dilemma The USDA's Food Safety and Inspection Service forced Chicago-based Pleasant House Bakery to recall its Steak & Ale Pie and Chicken Balti Pie products shipped between January 2014 and the middle of this month due to inaccurate labeling, specifically with respect to allergens. The investigators found that these products contained dairy and wheat despite not indicating as such to consumers through their labels.
Wheat and dairy are two of the more common and dangerous food allergies out there today, although the FSIS has not received any reports regarding reactions to these products.
Jambalaya by the Fire Idaho food company Create Common Good was called out for its Jambalaya products in a recent recall by the FSIS, which believes that the company misled its customers via misbranding on the items' labels. According to the recall press release, products created in a relatively short period of time between the middle of July and beginning of August fall into the recall because of the inclusion of beef that was left undeclared.
Additionally, Create Common Good failed to alert consumers to the dairy products used, which violates standards for dealing with what is again a threatening allergy to much of the American public. Going a step further with respect to brand reputation, beef is not eaten by several major religions, meaning that this particular business could have significantly tarnished its stature among clientele by not declaring the ingredient.
Chicken on the Rocks The FSIS released a public statement on Victor's Market Company, which is based in California, explaining its decision to force the firm to recall more than 7,000 pounds of chicken following the realization that the firm had mislabeled the items. The average cost of chicken breast, according to Bureau of Labor Statistics data, was roughly $3.17 per pound as of July, meaning this company likely took a major financial hit in recalling its products.
The investigators landed on this decision upon realizing that the company had failed to put a note on its labels to indicate the chickens had been "slaughtered under religious exemption." Similarly to the Jambalaya issue listed above, this could end up negatively affecting the company's image in the consumer marketplace.
Sausage, Interrupted Finally, the FDA's investigative branch recalled a relatively small amount of sausage - 17 pounds - produced by Land O'Frost, Inc. on July 25 of this year due to misbranding. This food producer is based out of Illinois, and fell victim to an issue that is somewhat hard to get past given its obviousness.
Despite the fact that the name of the recalled product is "Ambassador Beef Summer Sausage," the company failed to indicate that the item did indeed contain pork. This should serve as a lesson in thoroughness, as a failure to accurate and comprehensively explain what types of ingredients are contained within each product in accordance with the law can lead to significant recalls forced by the FSIS.
Lessons Learned The food industry is among the most heavily regulated when it comes to labels, but retailers, designers and others can get called out for misbranding their goods or misleading consumers in stores. In virtually every one of the aforementioned instances of recall, the affected company could have likely avoided a wealth of financial waste and loss, not to mention retained its stature in the market, with a bit more attention to detail on its labels.
In some situations, the use of custom labels from a reliable vendor can go a long way toward reducing this threat, as long as the leaders of the business have a clear strategy in place to control quality of information.
Request your FREE instant quote today.