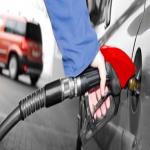 Our Horizon Aims to Boost Awareness, Accountability with Sticker Labels on Gas Pumps
Our Horizon, a nonprofit organization based in Toronto, is urging Canadian lawmakers and residents to support legislation that would require sticker labels warning of the environmental impact of gas use to be placed on station pump nozzles. The eco-friendly custom stickers include a warning notice accompanied by a photo.
For example, one sticker on Our Horizon's website contains the wording: "Use of this fuel product contributes to climate change which may put up to 30 percent of species at a likely risk of extinction." The text is accompanied by a photo of reindeer. Other stickers feature the potential harm of gas use on marine life, as well as its impact on the development of respiratory problems and famine in varying populations.
Our Horizon Printed Stickers Campaign Strives to Influence Environmental Behavior The nonprofit's gas pump printed stickers are aimed at changing the way people think about filling up their tank.
"But it's a lot more than just a label," Robert Shirkey, founder of Our Horizon, told Mongabay.com, an environmental news source. "The idea creates feedback by bringing far-away consequences into the here and now."
In addition to asking municipalities across Canada to enact legislation requiring these labels be placed on pump nozzles, Our Horizon also works to spread awareness of climate change among school-age youth.
Request your FREE instant quote today.