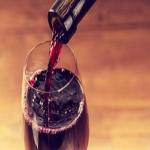 What's better than a bottle of festive wine as a holiday gift? How about a wine bottle with a customized label, addressed just to you? If you or your company is giving wine as present, rather than receiving it, you can create a great impression through custom wine bottle labels. The extreme personalization required to create custom wine bottles is easily achievable through variable data printing. No two bottles will be exactly alike, and they'll all send a merry message this holiday season.
Impressive Presents
Coming up on the end of the year, you may be thinking about getting a bulk present for a lot of people. Employees, valued client representatives, relatives near and far - the possibilities are considerable. A seasonal flair, mixed with a touch of customization, can be just what you need to create impressive gifts. This is where Christmas wine labels come in. Instead of adding name tags to the bottles, the recipients' names are right there on the labels - the custom wine bottles could even become keepsakes once empty.
Wine isn't the only option when it comes to variable data printing. Custom liquor labels can adorn spirits of all kinds, depending on the tastes of your target audience. The style of the labels, from material to finishing to font, can also help increase the drinks' appeal. A flair for design can create a truly impressive gift option. Giving the bottles out at a holiday party could be a great moment.
The Right Labeling Partner
Working with Lightning Labels on your variable data printing is a good call this holiday season. With high-quality, all-digital processes, quick turnaround times on custom label orders are second nature to Lightning Labels. Its domestic facility locations enable delivery in a matter of days, meaning there's still time to add a little extra excitement to holiday gift-giving this year.
Request your FREE instant quote today.