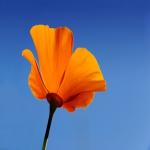 How to Grow Sales in the Gardening Market: Design Printed Labels and Stickers with Gardening Purchase Habits in Mind
[caption id="attachment_7660" align="alignleft" width="300"] Use printed labels and stickers to embrace hot gardening trends.[/caption]
When it comes to marketing your gardening products effectively, printed labels and stickers can make your products stand out from the competition. Findings from the Garden Writers Association Foundation suggest consumers are warily selecting gardening products this year, meaning your branding needs to be especially effective if you want strong sales results.
According to the GWAF's most recent trends report, there are about 68 million gardening households in the country. In addition, 69 percent of consumer households surveyed reported planning to grow vegetables this year, up 3 percentage points from 2012. However, even though gardening may be rising in popularity, the amount consumers are willing to spend on this hobby remains modest.
While garden spending among those expecting to invest up to $500 in their planting space increased 4 percent between 2012 and 2013, spending plans dropped 6 percent among households intending to spend between $500 and $1,500. As more consumers seek out gardening products, they're looking for items that deliver the best return on investment, and printed labels and stickers can help you portray your products' value on item packaging.
Use Custom Labels and Stickers to Capitalize on Hot Gardening Trends
As consumers look to make well-informed decisions, your products' custom labels and stickers can give them all the details they need. Better Home and Gardens recently compiled a list of hot gardening trends for 2013. Here's how you can use custom labels and stickers to take advantage of what's popular in the planting and gardening world:
Flaunt Lush Produce on Product Labels: As mentioned above, vegetable gardening is up. Better Homes and Gardens explained more customers are interested in being self-sufficient and growing their own produce and herbs. Digital printing makes it easy to include high-quality images of zucchini, green beans, basil and other commonly grown edibles on your product labels.
Use Eloquent Fonts to Capture Garden Scents: Fragrant flowers are booming in popularity, and you can capture the rich smell of these plants by incorporating vine- or stem-like fonts into your custom labels and stickers.
Opt for a Sophisticated Custom Label Template: The magazine stated classic flowers like hydrangeas, lavender and moonflower are seeing mainstream appreciation once again. You can capture consumers' fondness for old-fashioned gardens by incorporating the theme on your product labels.
Request your FREE instant quote today.