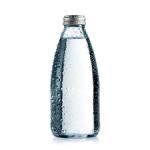 Brands can ensure shoppers know what they're getting by printing clear stickers.
custom clear stickers
allow companies to display their branding information as unobtrusively as possible, giving the consumer a bigger view of the item they're buying. Sometimes the best-selling point for an item is the appearance of the product itself. If food items look great, there's no reason to cover them up. Cupcakes, cookies and candy are all enticing in appearance, so it's counterproductive to cover them up entirely, or to just provide a picture on the box when the real thing looks better. For other products, shoppers want to make sure they are really getting what they pay for. Sometimes packaging prevents consumers from examining the product, and this can be a deterrent to purchasing. Clear stickers allow brands to make a product their own without the label getting in the way of the overall look.
Get Creative with Custom Clear Stickers
Using custom clear stickers can create unique effects that wouldn't be possible with a more traditional label. You can use a clear sticker on the front of a transparent bottle that allows shoppers to see the back of the label on the other side of the container. Then, you can use this space for some interesting artwork. Sometimes layering a clear sticker over other materials can create a really interesting look. For gift-ready packaging, brands can wrap an item in attractively colored paper and finish it off with a clear branded sticker. Once again, clear stickers can also provide vital information without getting in the way of an item that is vibrantly colored or attractive in its own right. A clear sticker displays brand information while creating a sleek no-label appearance that is perfect for making items look great.
See-Through Stickers Are Versatile
See-through stickers are a price-efficient solution for custom food labels, but they can be applied to many different types of products, like bath and body items. Instead of printing directly onto product boxes, printing clear stickers is often a more effective way to achieve the same look. For items in certain kinds of containers, it is probably the only way to achieve a label-free appearance. In addition to putting them on products, companies can put them to use for correspondence purposes. When sending out promotional mailings, businesses can use a clear sticker to seal the envelope. See-through stickers add a unique touch to many products.
Request your FREE instant quote today.