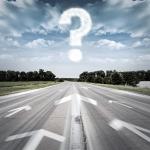 A Big Decision: Print Labels or Work with a Third Party
When your small business needs custom labels for new products, the first question you have to ask is a simple one: Will you print them in-house or work with a third-party labeling partner? While the former strategy may seem like a way to shave dollars off the bill, the hidden costs can stack up.
The following are a few of the potential complications of using an in-house label printer:
Expertise Needed: Buying a label printer is no good if there's no one in-house who can use it. If your company has to hire a new, experienced employee to make the printer work, that's a major budgetary consideration. Even training an existing worker can lead to surprising expenses. Winging it and going ahead without the proper expertise could lead to poor results.
Material Costs Add Up: While buying a printer is a one-time expenditure, the ink and label stock needed to keep the asset working over time can add up into a surprisingly hefty budget item. This somewhat defeats the financial purpose of spending on a printer, as this won't stop the bills from coming.
Maintenance Equals Downtime: Companies that buy their own printers have those devices in good times - and bad. When an in-house asset breaks down, the financial and time investments can negatively impact profits and productivity.
What's The Alternative?
Label making companies such as Lightning Labels offer a service that keeps clients happy over time, combining customer service with efficiency and quality. Getting prime labels from such a third party means rolling all the costs into one bill, rather than paying extra for hardware, ink, talent or maintenance.
Receiving labels from a third party means getting what your company needs, on demand. Lightning Labels' all-digital printing methods enable quick turnaround times and enable low minimum order sizes. Combine this with top-notch service, and a clear alternative to in-house label printing emerges.
Request your FREE instant quote today.