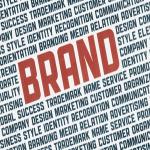 Custom Labels Help Solidify the Brand
When business leaders think about creating a world-renowned brand, they may not immediately think of custom labels as being a pivotal tool to achieve that endeavor. It is easy to think about creating the perfect product, identifying new markets or crafting the most memorable logo. But in reality, promotional stickers can go a long way to helping companies reinforce their brand once they have done that basic legwork.
Think of it this way - when people walk down the aisles at their favorite store, are they reading every single label and looking at each individual sticker? The answer to that question is no - shopping would take entirely too long if people went by each row carefully scrutinizing each product. Instead, they use some of the basic brand markings on labels to guide their eyes to the right product.
For example, it is easy to find a Coca-Cola in vending machines or at grocery stores due to the trademark red-and-white product labels. Other sodas and beverages may be dark, but none have the same eye-popping red-and-white combination like Coke. People can be walking down the aisle briskly, instantly pick the item out of a sea of competitors and make a purchase.
Now, think back to the same beverage aisle, but this time picture all of the products without a label. It would be almost impossible to tell them apart - buyers cannot tell Coke from Pepsi, or even Diet Coke, Dr. Pepper and other similar products. This is why it is so important to have an instantly recognizable label - it helps people identify their favorite products and make educated purchases.
Custom Labels Must Convey a Brand's Personality
When designing custom labels, it is equally important that companies put as much effort into conveying their personalities as they do in trying to stand out. Vibrant colors will draw in peoples' eyes, but it needs to make sense within the context of the brand - a luxury body soap manufacturer wouldn't want a bright orange and green label, or else the company might wind up grabbing the attention of customers for all the wrong reasons.
As Hubspot noted, a brand's personality is the way the company "speaks, behaves, thinks, acts and reacts." Much like any person, a brand's personality should be unique to the company - enterprises should never aim to copy their competitors' personality or values, or they may struggle to leave a mark in their respective sectors.
Brand Redesigns May Require New Product Labels
Of course, brands are not timeless, and what appeals to the market today may not tomorrow. New product labels should be the first order of business for any company looking to rethink their approach. Just look at how companies such as Apple have changed over the years - the fun, youthful image of today is a far cry from where the company began four decades ago.
Labels are an important part of communicating brand values and personality, and should be a cornerstone of all branding initiatives.
Request your FREE instant quote today.