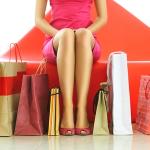 Clothing With Custom Labels May Be on Horizon
Products with custom labels, such as Fair Trade Certification or "Made in the USA," are popular among consumers who believe the products' origins are important. The recent building collapse in Bangladesh has drawn attention to the issue of instituting a label denoting the item was made ethically within the garment industry to create transparency about safety regulations. There is currently no such label within the fashion and retail industry that designates a product as being ethically made.
Bangladesh Accident Brings Product Labels to Public According to The New York Times, the accident in Bangladesh has caused concern among consumers about the issue of not having product labels citing the item was made in ethical working conditions. The NYT reports some retailers are already telling consumers about the origins of their products, with Nordstrom among the many that are considering the measure.
Nobel Prize recipient and Bangladesh citizen Muhammad Yunus is calling for the creation of a Garment Workers Welfare Fund, which would have a special label designating where the garment came from, according to Racked, a fashion news source. Yunus is only one of many urging the global retail community to adopt "Ethically Made" labeling.
Request your FREE instant quote today.